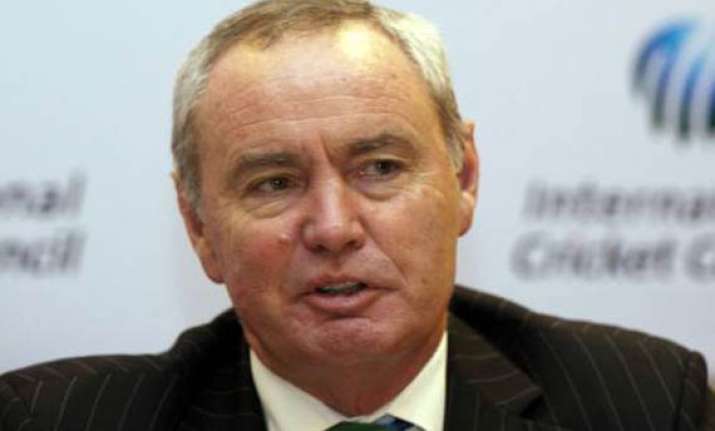 Christchurch: International Cricket Council (ICC) president Alan Isaac Sunday congratulated Scotland for winning the World Cup Qualifier after they defeated 1994 champions United Arab Emirates in the final by 41 runs at the Bert Sutcliffe Oval in Lincoln Saturday.
The two teams secured their positions in the 2015 World Cup after recording victories on the last day of the Super Six stage Thursday and Saturday's final determined which pool each team will join in 2015.
Scotland will join fellow qualifier Afghanistan, four-time champions Australia, co-host New Zealand, Bangladesh, three-time finalists England, and 1996 champion Sri Lanka in Pool A of the ICC Cricket World Cup 2015. The UAE will be placed in Pool B along with defending champions India, Ireland, Pakistan, South Africa, West Indies and Zimbabwe.
"Congratulations to Scotland for winning the World Cup Qualifier for the second time. Congratulations go to both Scotland and UAE for a tremendous effort in reaching the World Cup 2015 and for their exceptional performances in the final here in New Zealand," Isaac said.
"The final was played in the spirit of the game and I am delighted that fans around the world could enjoy the high standard of cricket displayed by both teams. I wish the teams the best of luck as they begin their preparations for the World Cup which is only 12 months away."
Isaac thanked New Zealand Cricket (NZC) and the venues across the north and south islands for hosting the event.
"I would like to thank the venues, the ground staff and NZC for their hard work and dedication to making this tournament a great success. I would like to thank the match officials, the support staff and the players from all 10 participating teams for giving their best performances while upholding the spirit of the game. I have no doubt that the players will take a lot of positives from this tournament," he said.