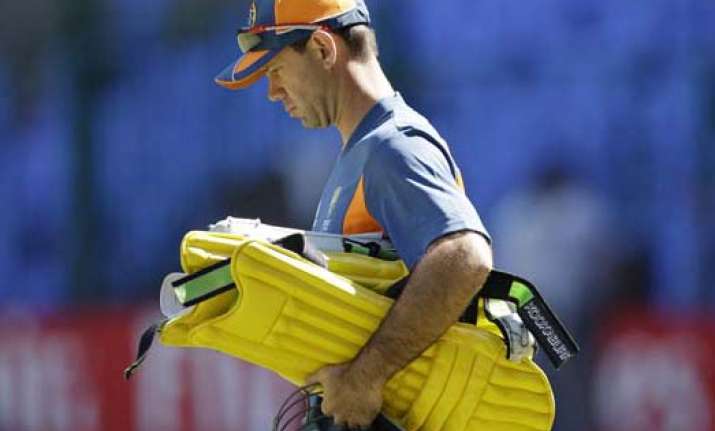 Nagpur, Feb 24 :  Reprimanded by the ICC for breach of code of conduct, Australian captain Ricky Ponting maintained that he did not damage the television set in the dressing room during the match against Zimbabwe intentionally and that it was just an "accident".
Ponting had accepted the Level 1 charge and the proposed sanction from Match Referee Roshan Mahanama but insisted that he did not hit the TV set intentionally.
"I don't know where the stories have come from. I accept what ICC has come up with so far about reprimand. I just wanted to clarify that television set was not hit by me with my cricket bat.
"It was my cricket box that hit my cricket kit and caused small damage to the television set. I reported the matter straightaway to the team manager. They replaced the TV set immediately," Ponting told the mediapersons at Jamtha on Thursday.
"Some of the things reported over the past two days had been different from what actually happened," he added. But Ponting did admit that although it was an "accident", it shouldn't have happened in the first place.
"Dressing room is a sacred place and there is always a line which one shouldn't cross. It was accidental and no malice was involved," he said in an apologetic tone. He was found to have breached clause 2.1.2 of the code which relates to abuse of cricket equipment or clothing, ground equipment or fixtures and fittings during an international match.I