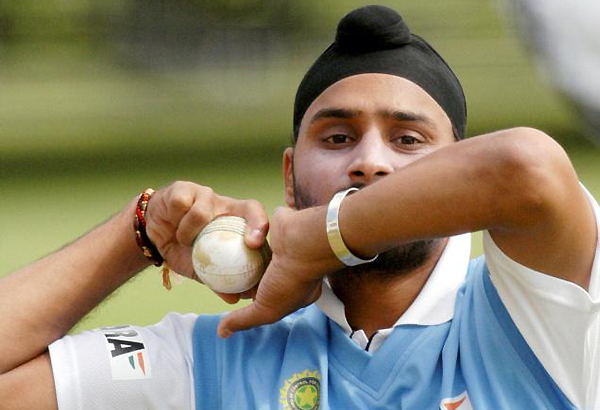 New Delhi, Aug 20: Come September, Harbhajan Singh will be back in India colours but it's more of a "sense of relief" than happiness for India's seniormost spinner as he makes his international return against New Zealand in T20s.




"I don't know whether the India call-up worked as a tonic but I have been in prime form for Essex during the past week.  I feel a lot relieved as if a huge load is off my chest. For the past week, the weather has been good and it helped my rhythm," Harbhajan told PTI in an interview from England.

Having taken 11 wickets in last two county games, the 32-year-old Harbhajan did the star turn for Essex on Sunday as he scalped five for 37 and blasted 22 off 13 balls against the Netherlands national side in a Pro-40 game.

"I am a professional player and it is my duty to contribute for Essex. It's a great team and I would be grateful to the management as this county stint has helped in my comeback bid," the veteran of 98 Tests and 229 ODIs said.

A battle-hardened pro, it has been a lonely fight to regain his place in the national side.

"I never thought that I needed a holiday. I have been fighting hard to earn my place back in the Indian side and I needed to work hard for that. For me, the greatest relaxation is playing the game. I know when I require a break but it's certainly not the time to take a break," he said.

The best part about Harbhajan's county stint has been a chance to bowl some long spells, especially, the 65 overs he bowled in the match against Glamorgan.

"I needed to bowl long spells and I am glad that I have been able to bowl a few long spells. I am happy about the first innings spell as I was able to get breakthroughs after opposition batsmen were set. In the second innings, the time was very limited but I got the top three cheaply", he said.

"A bowler knows when his rhythm is good. I can feel that I am bowling well. I can feel the seam which is necessary, the grip on the ball feels good. As I have been bowling long spells, I am able to try out variations which is not possible in the T20 set-up where the margin of error is very little," Harbhajan said.

Although he is making a comeback in the shortest format, Harbhajan is happy to play first-class matches as a tune-up.

"I am more happy to play first-class matches as more you bowl, the more control you have. The longer spells help you to get into groove straightaway when one plays in one dayers or T20s. Before returning to India, I will be playing a couple of Pro-40s and that will also help in my preparation."

As discussions veered towards VVS Laxman's retirement, the obvious reference was the Eden Test match where Harbhajan announced his arrival at Test stage with 14 wickets.

"His innings (281) helped me to go all-out at the

Aussies. He has been an equally amazing human being apart from being a legend that he is. I would surely miss him in the Indian dressing room," he concluded.