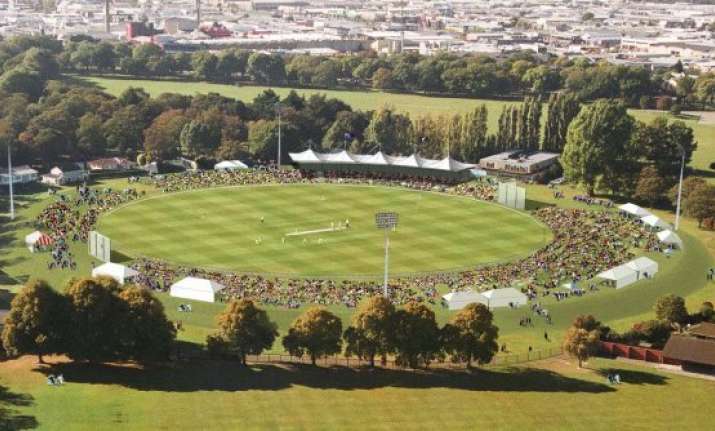 Wellington, New Zealand: The International Cricket Council has given final approval to Christchurch's Hagley Oval to host the opening match of next year's World Cup.
The Oval is New Zealand's newest international cricket ground, constructed since the 2011 earthquake which devastated the South Island town, killing 185 people.
   
While Hagley Oval was provisionally awarded the tournament opening match between New Zealand and Sri Lanka on Feb. 14, it required final approval from the sport's world governing body. ICC officials who recently assessed the ground's facilities found them of "good standard."
   
The head of New Zealand's World Cup organization, Therese Walsh, said the approval would be important to residents of Christchurch given "the challenges the city has faced."