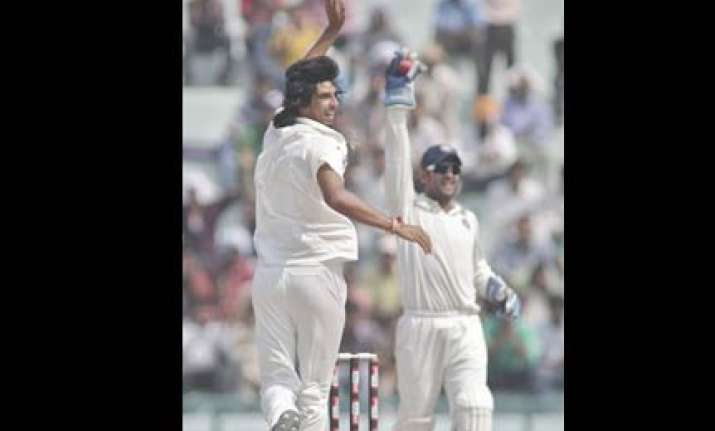 Mohali, Oct 5:  In a massive blow to the Indian cricket team, opener Gautam Gambhir and pacer Ishant Sharma were today ruled out of the second Test against Australia due to knee injuries while VVS Laxman became doubtful on account of back spasms.
The celebrations of a narrow one-wicket win over the visitors today had not even ended when the Indians were left to deal with the twin loss ahead of the second and final match of series scheduled from October 9 in Bangalore.
"I have an injury and I won't be playing in the Bangalore Test," Gambhir told PTI.
The BCCI named batsman Abhinav Mukund and pacer
Jaydev Unadkat
as replacements for Gambhir and Ishant.
 "Gautam Gambhir and Ishant Sharma have been ruled out of the Bangalore Test against Australia, on account of injuries to their right knees.
"The All-India Selection Committee has picked Abhinav Mukund and Jaydev Unadkat in their place. Mukund and Unadkat will be replaced in the squads for the NKP Salve Challenger Trophy by Harpreet Singh and Pankaj Singh respectively," BCCI Secretary N Srinivasan said in a statement.
 While Mukund plays for India Red, Unadkat represents India Green in the tournament.
 Gambhir, who scored 25 and 0 in the first Test against Australia, was hit in the knee while fielding at short leg yesterday when he took evasive action to save himself from a Michael Hussey sweep shot off Pragyan Ojha.
Ishant, on the other hand, had been carrying the injury in the match.
Concerns also remain about Laxman's status who batted through pain to heroically guide India to a win here. PTI