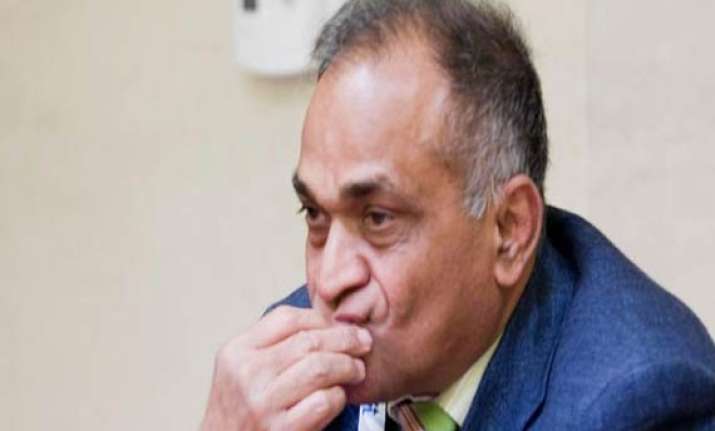 Rajkot: Former BCCI Secretary Niranjan Shah today said the IPL betting and spot-fixing scandal has damaged the cricket board's reputation and welcomed the Supreme Court proposals to clean up the popular game.
He, however, was not in favour of appointing former captain Sunil Gavaskar as BCCI President, in place of N Srinivasan, as suggested by the Supreme Court.
"The betting and spot-fixing scandal has damaged the BCCI's reputation and we should welcome the apex court proposals to clean up cricket," Shah said.
Shah said it was a tough day for BCCI in the Supreme Court, which also proposed suspension of franchises Chennai Super Kings and Rajasthan Royals from IPL 7 till the pendency of the betting and spot fixing case.
"Today was a bad day for BCCI as the apex court has proposed that Board President N Srinivasan be replaced by Sunil Gavaskar and Chennai Super Kings and Rajasthan Royals be suspended from from IPL 7," he said.
Shah, Honorary Secretary of Saurashtra Cricket Association, said instead of Gavaskar "someone from the board administration should be appointed BCCI President".
The former Vice-Chairman of IPL, however, maintained the court proposals will not affect India's performance in the ongoing ICC T20 World Cup in Bangladesh.
"The team is doing well in the tournament and I don't think that the court proposals will have any impact on its performance," he added.
Shah demanded an urgent board meeting to discuss the proposals.