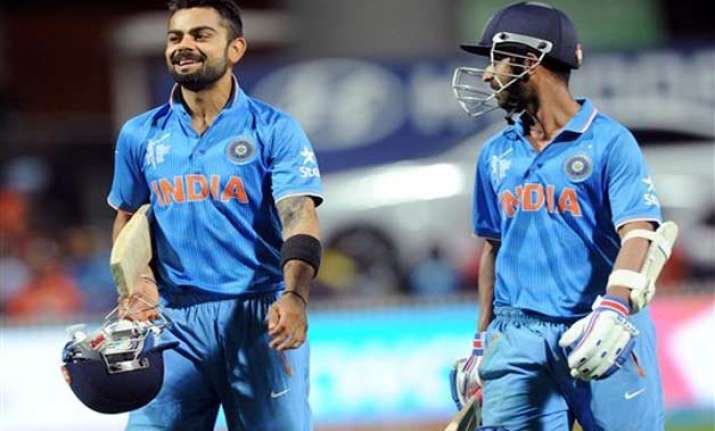 Karachi: Former Pakistan captain and coach Mushtaq Mohammad believes that Indian captain Mahendera Singh Dhoni is privileged to have a world class batting line up at his disposal in the ongoing cricket World Cup.
"I don't want to take anything away from Dhoni because I rate him highly but it is also a fact that he is privileged to have such top batsmen playing for him right now," Mushtaq told PTI.
He said that a captain was only as successful as the team he had.
"It is always easier to captain a winning side but I do give credit to Dhoni that after the disastrous tour of Australia before the World Cup he managed to reinstall the self-belief back in his team for the World Cup," Mushtaq a big name in Pakistan cricket said.
Mushtaq, an allrounder, said that India at the moment had a very solid and stable batting line up and this made things easier for Dhoni.
"The strength and depth in the batting line up gives him the luxury of experimenting while fielding and he knows whatever the total the opposition puts up his team is capable of chasing it down," he said.
The former Pakistan skipper said India in their present form could successfully defend their World Cup title.
"They are on a roll with their batting and bowling and I think Ashwin has been a revelation for them on pitches which are not offering much turn to the spinners," he noted.
"The good thing is that the pace bowlers have also bowled with discipline so far in the tournament."
Mushtaq said India had a bright future ahead of them as most of their batsmen were young and could carry on playing for a number of years in every format.
"Their back up batting talent is also impressive."
Asked about all four of the South Asian teams making it to the quarter finals of the World Cup, Mushtaq credited this to the Indian Premier League and the growing international cricket calender.
"I think the exposure players now get in the IPL and in other foreign T20 leagues has helped them cope with pressure a lot and I also think with so much cricket being played these days pitches in general have eased out a lot even in Australia and New Zealand."
He said that even though Pakistani players were unable to play in the IPL but they were playing in other leagues and the national team also had a busy calender.
"Cricket has changed a lot now and gone are the days when Asian players faced a hard time when they toured Australia, New Zealand or England.