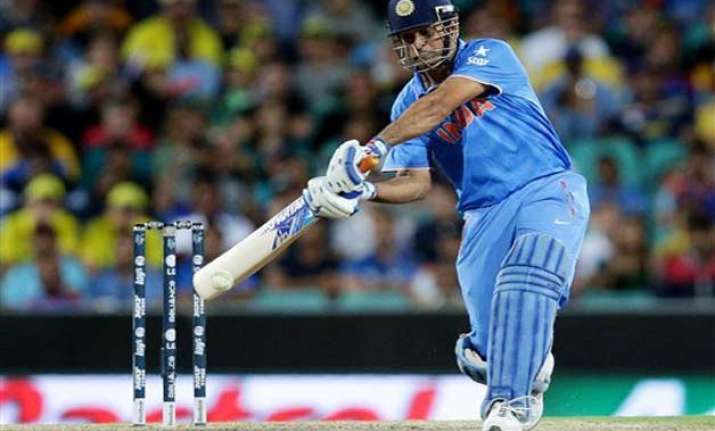 Sydney: Indian captain M.S. Dhoni on Thursday advocated changes in playing conditions governing one-day games, saying too many boundaries can cause boredom and the 50-over matches should not become like T20 outings.
"It's my personal opinion, I would like them to change. In the history of cricket we have not seen 200s; in three years' time you see three 200s being scored."
"A lot of people will say there are a lot of dot balls that are getting bowled because of that extra fielders inside. I would say have the option of having them outside, you can keep all 11 inside to stop all the dot deliveries. We have to see," he said referring to the existing powerplay rules.
"Let's not make 50-over game like a T20 game because I feel even a lot of sixes and a lot of fours also make it very boring," Dhoni said in the post-match media meet after his team went down to Australia by 95 runs in the World Cup semi-final.
Dhoni said the real essence of ODI cricket lay in how a side batted in the middle overs.
"The main essence of ODI cricket is how you bat from the 15th over onwards until maybe the 35th over. The first ten and the last ten doesn't matter, it's more like a T20," he said.
He contended the rules are harsh on the bowlers, particularly the spinners.
"You have to make sure that it's still there present in the game, and I feel the rules are slightly harsh. Maybe slightly more harsh on the spinners who like to deceive the batsmen with their flight, like to challenge them."
"Now you have these all batsmen playing sweeps, reverse sweeps and all these different shots, and they have an advantage," emphasised Dhoni.