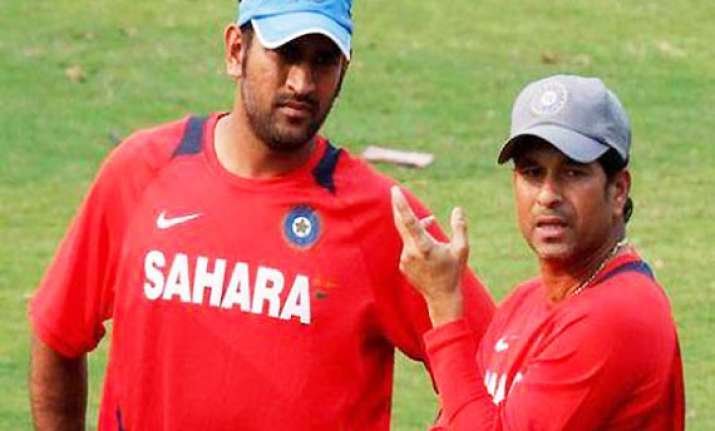 Chennai, Feb 25: Mahendra Singh Dhoni on Monday surpassed Sachin Tendulkar's record of highest individual Test score by an Indian captain en route his majestic 224 against Australia in the first Test.
Dhoni, who reached his maiden double century on Sunday went past Tendulkar's 217 scored against New Zealand in 1999-00 at Ahmedabad.
Dhoni reached the feat in the 144th over when he first hit a flat six off Nathan Lyon to reach 217 and then took a single to surpass Tendulkar's score.
The India captain however fell eight runs short of equalling Andy Flower's highest individual score by a skipper --- 232 against India.
Highest Individual scores by Indian captains:
224 Mahendra Singh Dhoni vs Aus (Chennai)
217 Sachin Tendulkar vs New Zealand (Ahmedabad)
205 Sunil Gavaskar vs West Indies (Mumbai)
203 MAK Pataudi vs England (Delhi).