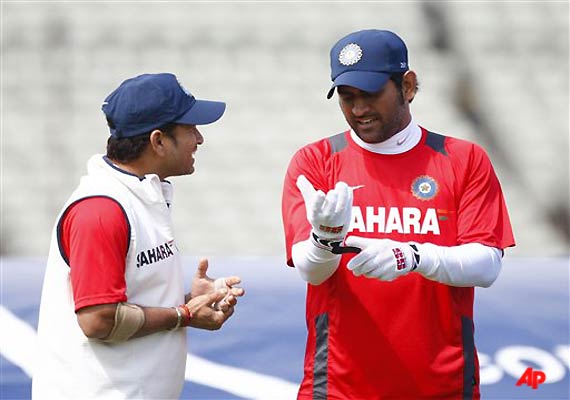 Birmingham, Aug 13: Former England cricketer David Lloyd has said that Indian captain Mahendra Singh Dhoni seems to have run out of luck and these are testing times for the World Cup-winning skipper.  

"For three years or more, everything that Mahendra Singh Dhoni touched turned to gold. These days, everything he tries to touch seems to end up on the floor. Bit harsh? Perhaps, but these are worrying times for the man who did the impossible by replacing Sachin Tendulkar as India's most talked-about cricketer," wrote Lloyd in his column in 'The Independent'.

"At least, one would hope these are worrying times. There have been occasions this summer – and, most recently, the Thursday afternoon – when Dhoni has seemed to accept his team's fall from grace with not much more than a shrug of the shoulders," he added.

Lloyd said Dhoni and his men's body language has been negative in the third Test as if another game was up and there was nothing they could do other than wait for the inevitable.

The former cricketer also said that he was disappointed to see Dhoni not being his usual self.

"As captain, it is up to MS to set the tone – something he has done, quite brilliantly, on numerous occasions since leading an inexperienced Indian side to unexpected triumph in the inaugural World Twenty20 of 2007. But so far this series, save for a couple of hours in Birmingham on Wednesday afternoon, Dhoni has been a huge disappointment," he said.

Lloyd also pointed out that it is Dhoni's wicketkeeping that has typified Indian team's character, which is either too tired from too much of cricket or unwilling to fight.

"It is Dhoni's wicketkeeping though, that seems to typify an outfit that is either tired from too much cricket or unwilling to fight tooth and nail to protect a title as unsexy – at least to a majority of Indian cricket fans – as that of the world's No 1 Test team.

"If the keeper is sloppy then there's a fair chance the rest of the fielding will be below par – and Dhoni has been sloppiness personified behind the stumps," he said.