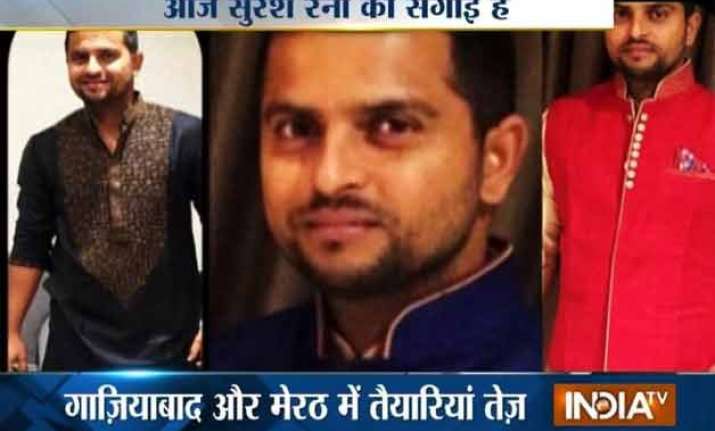 Ghaziabad: One of the most eligible bachelors of the Indian cricket team, Suresh Raina is set to get engaged today.
The engagement ceremony of Raina with his childhood friend Priyanka Chaudhary will take place at a hotel in Ghaziabad.
Priyanka, who is currently working in Netherlands hails from Meerut and her parents know Raina's family from a long time.
ALSO READ: Know all about Priyanka Chaudhary, would- be wife of Suresh Raina
Priyanka is likely to quit her job after marriage and will stay in India.
Raina's bachelor's party will also be held today. 
Virat Kohli alongwith his girlfriend Anushka Sharma are presently in Delhi to attend the engagement of Raina.
The wedding will take place on April 3 at Hotel Leela Palace of Delhi. Families of the couple want the high-profile wedding to be a private function.