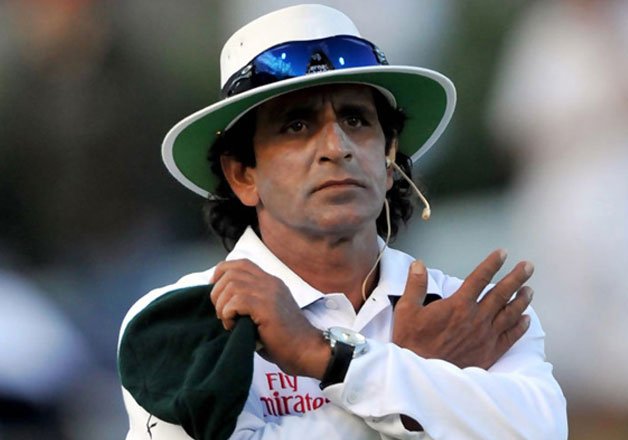 Islamabad: The corruption charges levelled against top Pakistani umpire Asad Rauf are devastating for the image of Pakistani cricket internationally, said a Pakistani daily on Saturday.
An editorial "Umpire's Out" in The Nation said that if match-fixing scandals of Pakistani players hurt fans across the country, "then the corruption charges levelled against one of the top Pakistani umpires in the world, Asad Rauf, is particularly devastating for the image of Pakistani cricket internationally".
The umpire has been found guilty and is banned for five years by the Board of Control for Cricket India (BCCI) from its fixtures on charges of 'corruption and misconduct'.
Rauf, who was part of the ICC's elite panel and officiated in Test matches, was accused of accepting expensive gifts from bookies besides spot-fixing on Indian Premier League matches in the 2013 edition.
Rauf claims that the BCCI did not have the authority to place this ban on him and that he would fight to clear his name.
The daily said that his "actions remain equally punishable and the accused should be held accountable no matter the authority handing out the punishment".
"The affairs of IPL are very much a responsibility of the BCCI and if the umpire was indeed involved in spot-fixing, he should be penalised for it. The Pakistan Cricket Board is taking the backseat on this one and that is probably the wise thing to do considering the circumstances," it added.
The editorial said that the PCB needs to protect itself from further harm as Pakistani cricket has been in the news lately for all the wrong reasons.
"...It is optimistic to note that the BCCI is taking strict action against all the perpetrators. The ICC should be involved to extend the ban on international cricket if the charges are proved beyond doubt. There is no place for cheating and corruption in sport and we have to stop making excuses for those who break the law," it added.