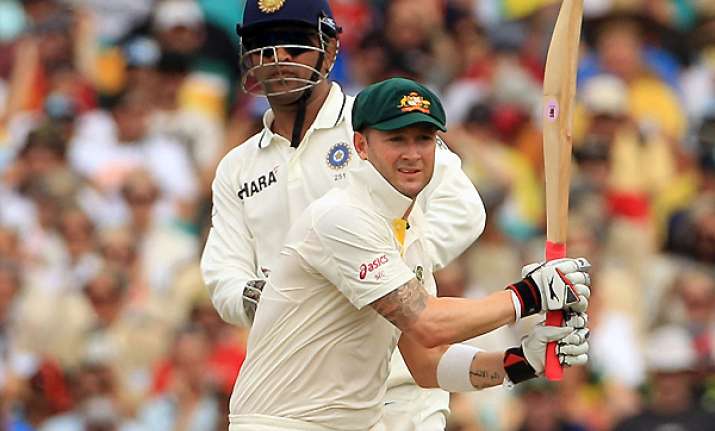 Adelaide, Jan 23: Australia are aiming for a whitewash but that is easier said than done as skipper Michael Clarke today conceded the conditions at Adelaide Oval are more of India's liking even though he expects reverse swing to play a crucial role during the fourth and final Test starting tomorrow

Australia have already pocketed the four-match series with a 3-0 lead after comprehensive triumphs but Clarke has insisted that 4-0 is what his side is focussed on.

"We know these conditions are probably going to suit India a lot more than where we have come from in Perth so we are going to have to be at our best to beat them, that is for sure," Clarke told reporters here today.

Clarke said he would be relying on his bowlers' ability to reverse swing to get the better of the visitors who have just pride to play for.

"I think reverse swing will play a huge part in this Test. It always does. The ground is in great nick so the outfield will keep the ball newer than I have seen it in the past. But I think as the day goes on, especially in the heat, you will see a lot of reverse swing," said Clarke.

Considering the spin-friendly conditions, Mitchell Starc will do the duty as the 12th man making way for off-spinner Nathan Lyon in the XI.

"It's probably as close to Indian conditions as you're going to get in Australia. So as a batting unit, we have been working on that in the nets. We have faced a bit of reverse swing and fair bit of spin. So I think our preparations have been spot on," Clarke said.

Having made his decision to persist with Peter Siddle and Ben Hilfenhaus in the Test, Clarke explained his reasons for it as well.

"We think that's the best XI to give us every chance to win this Test. I think the experience of the other three quicks will play a big part in these conditions.