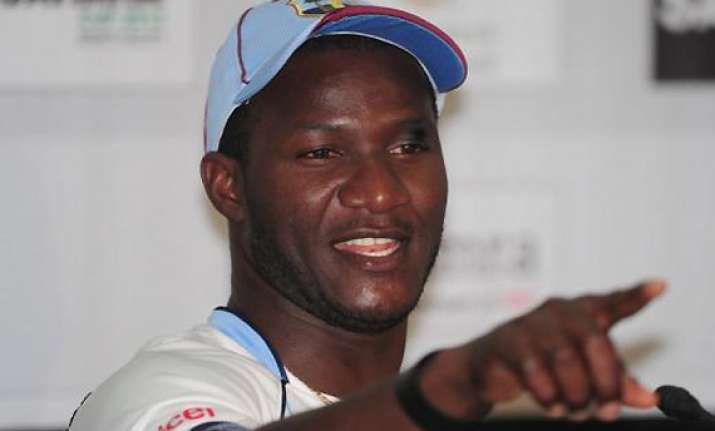 Kolkata: West Indies batsman Darren Bravo is confident that the coming two-Test series against India would be special for him and his side, and says old warhorse Shivnarine Cahnderpaul means a lot to the team.
"Chanderpaul is very special. We know what he brings to the table ... He means a whole lot to this team," Bravo said Thursday after the Guyanese remained unbeaten on a strokeful 91 on day one of the Calypso charmers' warm-up game against Uttar Pradesh Cricket Association here Thursday.
Being the side's most experienced player, Chanderpaul is always open to help out any player who needs his advice, said the Bravo, 24, who struck a 79-ball 61 and put on 112 for the second wicket alongside Kieran Powell during the day.
"Whenever any player needs a bit of advice, he (Chanderpaul) has an open door policy and you can go to him and he is always willing to help.
"When you are batting with him, he also makes life very easy for you. It is great to have him around and hopefully he will be around for long, long time," said the Trinidad and Tobago left hander.
Bravo said the knock against UPCA has boosted his confidence. "I am sure this series will be a special one for me and for West Indies, so I am keeping my fingers crossed that all goes well."
He said with lot of players in the side having played recently in India as part of the Indian Premier League or the A side, they can put the experience to good use in the coming Test series which is "going to be huge".
Bravo said his team was determined to make the best of the only warm-up match they have got for the month-long trip to India.
After an eye surgery earlier this year, it was Bravo's "first competitive game with a red ball".
"So it was very good to spend some time out in the middle. I wanted to bat a bit longer, spend more time in the middle, but tomorrow is another day and I will just have to go into the nets and make sure that my game is in the right way before the first Test."