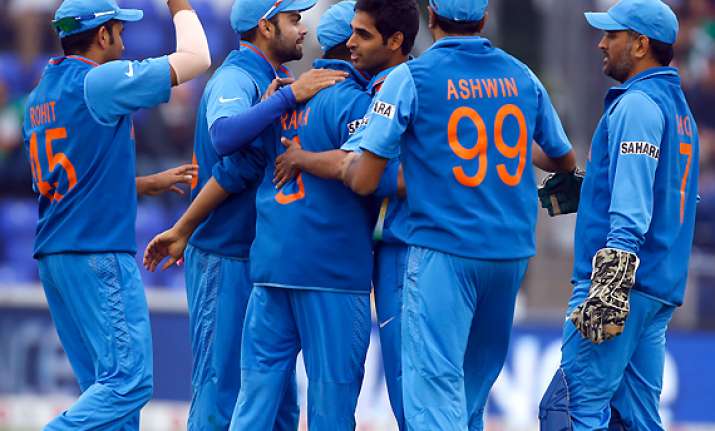 Birmingham, Jun 22 :  Putting behind the turbulent phase of the past few weeks, a red-hot India are standing on the cusp of winning their second straight world title as they take on hosts England in the summit showdown of the ICC Champions Trophy here tomorrow.
The reigning World Cup winners roared into the title clash of what will be the last edition of the tournament, winning all their four matches with consummate ease under the astute leadership of captain Mahendra Singh Dhoni.
In a contest where the exuberance of youth will lock horns with the fineness of tradition, the 'Three Lions' on the other hand will be gunning for their first major 50-over international title in their own lair.
Joint winners with Sri Lanka in the 2002 Champions Trophy in Colombo, India are the defending World Cup champions and the No. 1 team on the latest ICC rankings.
But reputation and numbers will have little significance in a match, where skill and mental toughness face an acid test at the Edgbagston.
England, who have lost in the finals of both the World Cup and the Champions Trophy over the past two decades, will aim to exploit home conditions against a new breed of carefree Indian cricketers who have taken the tournament by storm.
While India have breezed through to the final, England have shown their die-hard character by lifting themselves several notches in key matches.
The hosts thrashed South Africa by seven wickets in the tournament's first semifinal at The Oval on Wednesday but more than the margin of victory, the team's ability to bowl out a decent batting line-up in less than 39 overs would have given the English bowlers a big shot in the arm.
India's batting has been in ominous form. Except for the tournament opener against South Africa on June 6, India have never batted beyond No. 4.