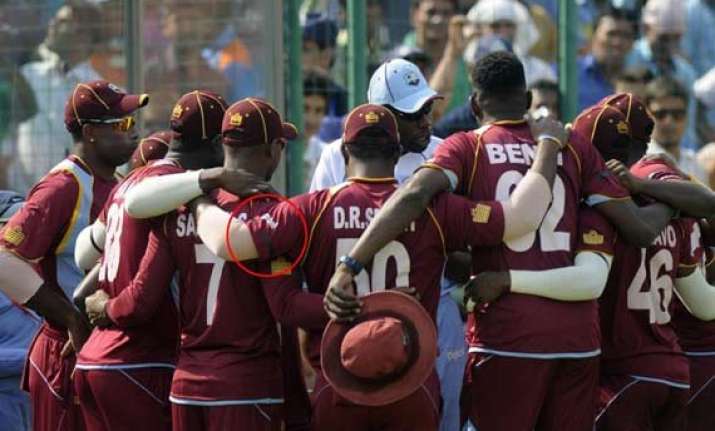 New Delhi: The West Indies team might have put off its 'strike' plan as of now, but the players continued to protest against the payment dispute with the West Indies Players Association (WIPA) by wearing black armbands in the second One-day International against India, here today.
The Dwayne Bravo-led side had threatened to pull out of the five-match ODI series before the opening match in Kochi but after a 124-run resounding victory at the Nehru Stadium and with some intervention by the BCCI, the players have now decided to carry on with the series.
Even the West Indies Cricket Board (WICB) thanked the BCCI and lauded the players for not only acting wisely but also proving their worth by humbling a strong India ODI side in their own backyard.
Bravo and company had demanded WIPA president Wavell Hinds' resignation alongwith other officials because of conflict of interest regarding payment issues.
In a letter to Hinds, Bravo said that the players have lost confidence in the president because of the Memorandum of Understanding he signed with the WICB on their behalf in which WIPA agreed to massive pay cuts.
In response, Hinds explained his position in a letter to Bravo.
The maroon brigade is now on course to play the remaining three ODIs, one-off Twenty20 International and three Test matches.