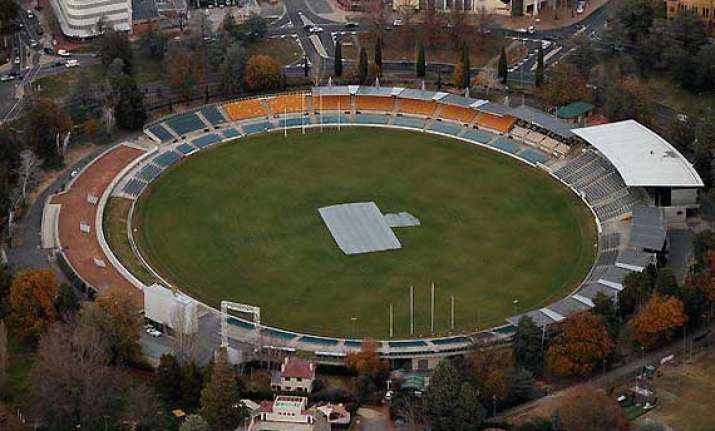 Melbourne, Jun 8: The Australian cricket team will play a one-day international in Canberra for the first time next year during its Tri-Series tournament against Sri Lanka and the West Indies.
Cricket Australia announced Friday that Canberra's Manuka Oval will host a day-night match involving Australia and will be considered as a venue for matches during the 2015 World Cup.
Chief executive James Sutherland said "this is an historic moment for cricket in the nation's capital and a great way to help celebrate the centenary of Canberra."
Sutherland said a planned upgrade of facilities at Manuka Oval would determine whether other international matches will be played at the ground.