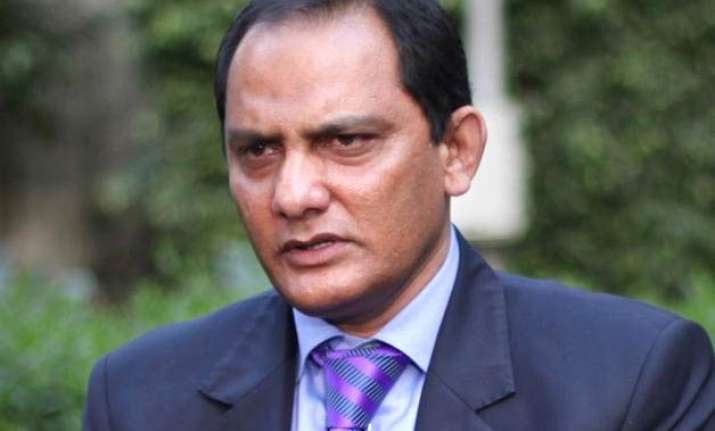 Delhi: The BCCI has shot off a letter to the Delhi & Districts Cricket Association (DDCA) for allowing some of the Vidarbha cricketers to flout the Anti Corruption norms by speaking to former India captain Mohammed Azharuddin during a Ranji Trophy match against Delhi at Feroz Shah Kotla.
The players in question are veteran cricketers Wasim Jaffer and S Badrinath along with chief coach Paras Mhambrey, who were seen speaking to Azharuddin on the sidelines of their Ranji Trophy match against Delhi, where the former India captain had come on invitation of DDCA vice-president Chetan Chauhan.
The BCCI has not yet lifted the life ban on Azharuddin, who was found guilty in 2000 for allegedly getting involved in match-fixing.
Chauhan admitted that they have indeed received a communication from the BCCI in this regard although he termed it as "some kind of confusion".
"The BCCI has written to us as to how Vidarbha players spoke to Azharuddin in the Players and Match Officials Area (PMOA) area. Now the area which they are including in PMOA is where the selectors (Vinay Lamba and Hari Gidwani) and DDCA officials were sitting. Azhar was sitting right there. Now that is a bit confusing. But if they are saying that players shouldn't have spoken to Azhar, we should be more careful," Chauhan told PTI today.
It has been learnt that ACU officials brought this to the notice of match referee Rajendra Jadeja as they were speaking to him when the match was on.
Veteran India discards Jaffer and Badrinath were already dismissed by then and were in their training uniforms as they came out of their dressing rooms. On seeing Azhar sitting alongside Chauhan, Gidwani and Lamba at the boundary line, they joined for a discussion. Coach Mhambrey also joined them along with a junior cricketer.
They discussed a lot of technical cricketing issues as Azhar regaled them with anecdotes. The trio were there for close to an hour.
From the Delhi camp, the only person, who flouted the ACU rule was assistant coach Amit Bhandari, who came and hugged Azharuddin.