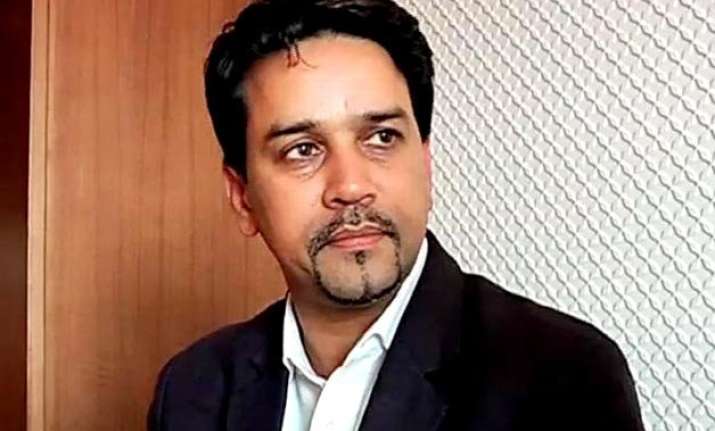 New Delhi: BCCI secretary Anurag Thakur has come under the scanner of International Cricket Council (ICC) after being spotted socialising with a suspected bookie.
The ICC has now written a letter to the Board of Control for Cricket in India (BCCI) drawing its attention to latest episode.
In its letter dated the 22nd of April, the ICC has written to BCCI president Jagmohan Dalmiya informing him about Thakur socialising with Chandigarh-based entrepreneur Karan Gilhotra a few days after being elected the BCCI secretary. It should be learnt that Gilhotra's name appears on the latest ICC Anti Corruption and Security Unit (ACSU) database.
The ICC stated that its ACSU had received unverified information in 2014 that Gilhotra tried to befriend IPL players and support staff.
The international cricketing body also apprised Dalmiya about former BCCI ACSU director, Ravi Sawani, directions to all IPL franchise managers in 2014 that they should ensure Gilhotra wasn't entertained by any of the squad members.
Reports suggested that the BCCI hasn't responded to the ICC's mail even four days after it was sent.
Meanwhile, reports have also emerged that former BCCI boss, N Srinivasan, had allegedly hired a London firm to spy on board members. In February, 2014, former IPL chairman Lalit Modi had tweeted that someone was spying on Justice Mukul Mudgal, who was in charge of the investigation into IPL spot-fixing.