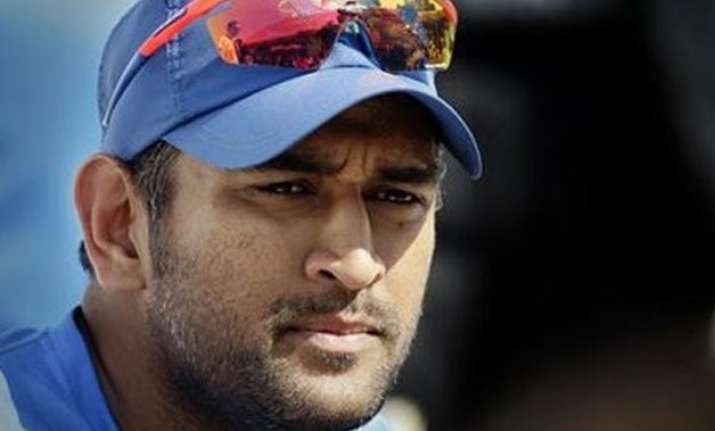 Anantapur: A local court in Andhra Pradesh today recalled its order issuing a non-bailable warrant against cricketer Mahendra Singh Dhoni in connection with a case of allegedly hurting religious sentiments by posing as Lord Vishnu on the cover of a magazine.
Dhoni's Delhi-based counsel Rajneesh Chopra and Pankaj Bhagla who appeared before an Anantapur court told magistrate Geetavani that the cricketer has not received the NBW issued on January 7.
The court accepted their contention and recalled its order on NBW.
"In today's hearing, the main ground of challenge posed by Mr Rajneesh Chopra to the issuance of the non-bailable warrant was that MS Dhoni in person was never served by the summons as issued by the court. Due to this reason, Mr. Dhoni and our legal team were unaware of the fact that they were required to appear in the local court at Ananthpur on 07.01.2016," a statement by Dhoni's sports management company Rhiti Sports claimed in its statement today.
"It was further informed to the Court by Mr Chopra that the non –representation on behalf of Mr Dhoni before the Ld Trial Court was not intentional but only due to the above-mentioned reason.
"The Ld Trial Court found merit in the arguments of Mr Chopra and was pleased to recall the order of issuance of the non-bailable warrant as passed against Mr. Dhoni," the release further stated.
The matter is now listed for further proceedings on February 25.
Advocate Vishnuvardhan Reddy, meanwhile, filed a 'vakalatnama' to plead the case of Dhoni, who is at present away in Australia leading the Indian cricket team for a limited-overs series.
Dhoni's image had been featured on the cover page of Business Today magazine in 2013. He was shown as Lord Vishnu holding several products that he endorsed at the time. The representation had angered some activists who approached court alleging that the religious sentiments of Hindus were hurt. 
(With PTI inputs)