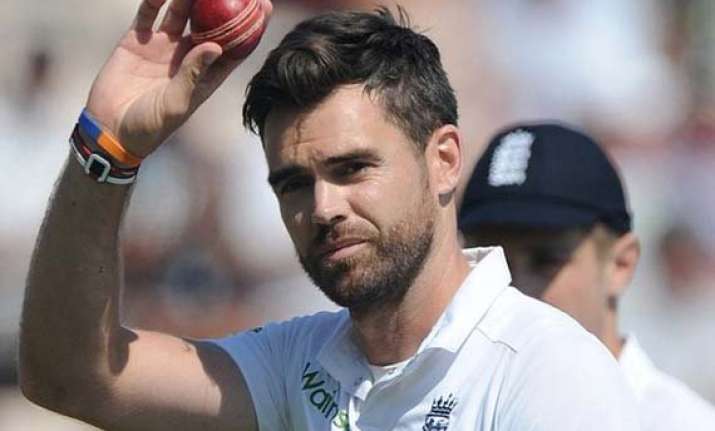 London: England pace spearhead James Anderson has dismissed claims made by Kevin Pietersen in his autobiography that a bullying culture flourished in the team in the recent years and described the developments in the last few days as "sad".
The release of 'KP: The Autobiography' this week has been accompanied by controversy with former players either backing or criticising the controversial former batsman.
Anderson said the England team will not let Pietersen's claims distract them when they take on the field against Sri Lanka next month.
"We've got cricket to play -- more important things to worry about than someone's book," he said at an event at the Lord's last night.
"The issues that have been brought up are sad really -- the dressing room for the last seven or eight years when we've been winning has been amazing," said Anderson.
Anderson was one of the players Pietersen blames in his autobiography, which was published yesterday, for creating a bowling clique within the team.
"You don't achieve what we have without guys pulling in the same direction. I can't get my head round it, he seems like he's just not enjoyed it for however long," Anderson said.
"This is not an ideal situation but it's different with Kev. He never got a chance to stand up for himself in the dressing room because the opportunity to be in the dressing room was taken away from him by the powers that be. He is now venting his frustration through a book. You never get a team where everyone gets on together."
Asked if Pietersen's accusations of bullying were true, Anderson said, "Not at all.