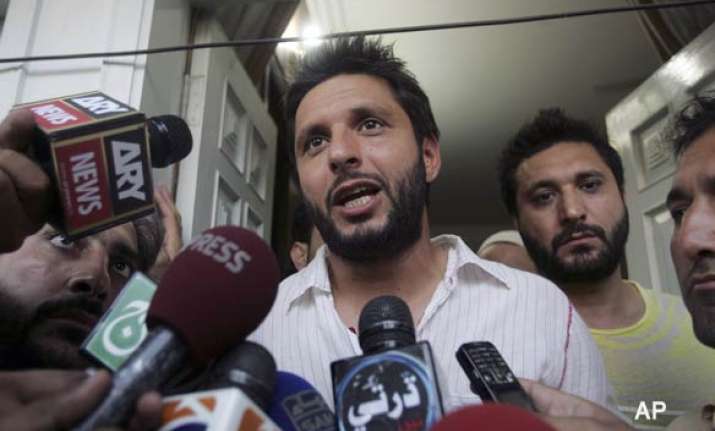 Karachi, April 4: Pakistan's ODI captain Shahid Afridi has reversed his earlier decision to skip the West Indies tour.

"Earlier I had decided to skip the tour because I wanted to take a well deserved rest from the game, but some former players and my family and friends told me to change my decision at this crucial time for Pakistan cricket," Afridi said on Monday.

Afridi, 31, who has played 320 one-day internationals, led Pakistan to the semi-finals of the recent World Cup where they lost to eventual winners India.

The seasoned all-rounder, who finished with 21 wickets in the tournament, said he wanted a break from cricket but the upcoming tour was an ideal opportunity to groom two or three new players.

"That is why I want to be part of the team on the coming tour and carry on the momentum we got from the World Cup," he said.

Afridi revealed the morale of the players was boosted by the warm welcome they received on returning from the World Cup hosted in India, Sri Lanka and Bangladesh.

"It is an indication that Pakistan cricket is on the right track and on the coming tours to West Indies and Zimbabwe we can form an ideal one-day combination," he added.

The Pakistan team will play a Twenty20 match against West Indies on April 21, then five ODIs and two tests.

Indications from the national selectors suggest they plan to rest some of the senior players for the limited over matches in the Caribbean and try out new players who have performed well in domestic cricket.