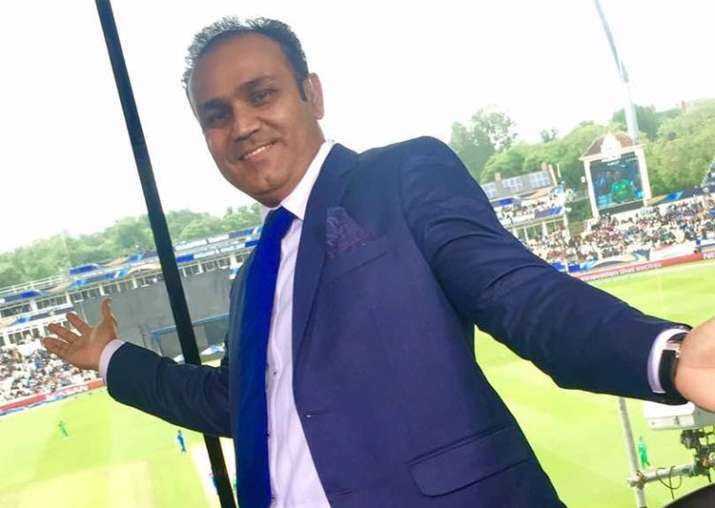 The Nawab of Najafgarh… The Sultan of Multan, Virender Sehwag is all set to start a new innings. Nation's Leading News Channel India TV's hugely popular Sports Show "Cricket Ki Baat" will now have him on its expert panel.
Known to be an ultra-aggressive batsman throughout his illustrious cricketing career, Sehwag has created a similar image for himself off-the-field too. This image is to do with his happy-go-lucky style of Cricket commentary & carefree tweets those often create flutter amongst the Twitterati.
A visually ecstatic Sehwag on beginning of his new innings stated, "I am delighted to associate with India TV as Cricket Expert. It is everyone's dream to work for the channel that is led by India's foremost News Personality Mr. Rajat Sharma."
"I have always strived to further India's pride through my Cricket & this wasn't possible without my fans. I am sure that I will be able to present my viewpoint on the nitty-gritties of the game to each of my fan with utmost honesty. I hope that my innings with India TV will prove to be a very successful & a memorable one." He added.
Welcoming Sehwag on board, India TV MD Ritu Dhawan said, "We look forward to the fireworks the man is packaged with. We can't be surer that with him on the panel, we have done the best possible job for our discerning audiences in terms of providing them with lively cricketing opinions."
The team behind the show "Cricket Ki Baat" is very upbeat with Sehwag's entry on the expert panel and has lined up a flurry of specials with the legendary Cricketer, few of these are expected to be first of its kind on the News Television.