Follow us on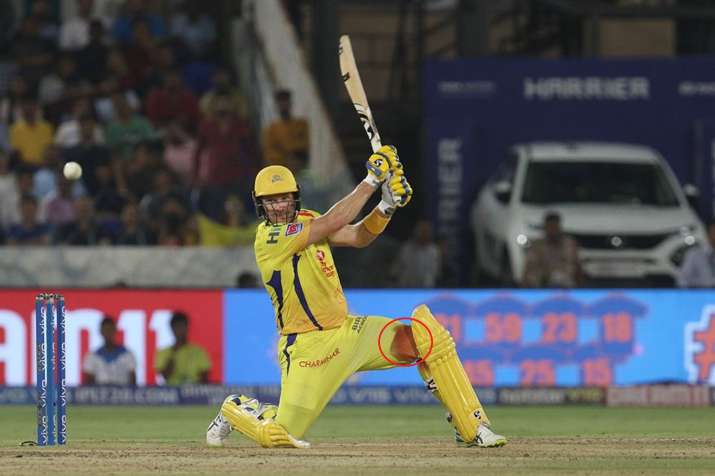 Chennai Super Kings' Shane Watson played a heroic knock on Sunday in the IPL 2019 final against Mumbai Indians but his valiant effort was not enough for his team to lift their 4th Indian Premier League title.
Watson, who was ultimately run-out in the last over of the game, scored 80 off 59 balls and almost looked certain to take his team home in Hyderabad before falling.
The Australian smashed eight fours and four sixes but it was not enough as Mumbai won a thriller by a run and lifted their record fourth IPL title.
However, it was noted by some eagle-eyed fans on Twitter that Watson played on despite a bleeding left knee in the final and was lauded for his heroics.
Watson's teammate Harbhajan Singh also confirmed that the 37-year-old did play on with a bleeding knee and it needed six stitches later on.
According to News18 Hindi, nobody from the team management knew that he was bleeding during the game and they only got to know when he was out in the last over and returned to the dressing room.
Bhajji later on also posted a photo of Watson on his Instagram story and lauded him for his heroics.