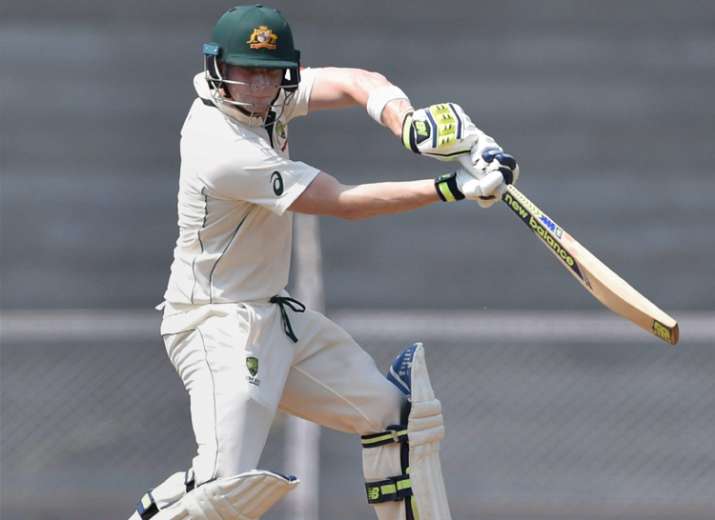 Australia skipper Steven Smith seems to be unfazed by taunts that his side is the weakest ever to tour India saying that his men are more than capable of coming good in the "difficult series". 
Smith was reacting to senior Indian off-spinner Harbhajan Singh's recent assertion that the current Australian team is the weakest to have toured India. 
"Everyone is entitled to their opinion. However, I don't believe that's the case. I'm confident in the squad and we've got here to compete against India," Smith said ahead of the series opener commencing here tomorrow. 
"No doubt it's going to be a difficult series. India have played some very good cricket off late, particularly at home. So we're under no illusions there, it's going to be tough. But we've got the squad here that can compete in these conditions," he said. 
Smith, however, accepted that his team will start the series as underdogs. 
"Yes, I guess we are the underdogs in this series. You hear comments like Harbhajan who expect us to lose 4-0. That's not how we feel. We want to compete here against India. It's going to be a tough series, they've got some quality players in their line-up. So yes, it's going to be difficult. 
"But I guess what I want to see from my boys is ability to adapt to the plans we have in place, show some fight and resilience in tough situations. There are going to be difficult moments in games, some key moments that we need to identify. Hopefully, we can have the skills, plans and mindsets in place to counter those difficult moments," he said. 
"For us it's about not worrying too much about results over here. It's worrying about the processes and making sure that individually we have the game plans in place to give ourselves the best chance to succeed. 
"It's the same as a team and for me to know which times to attack, which times to defend and understanding the tempos of the game really quickly and adapting," Smith added.
Smith said the wicket for the match looked very dry for a Test match. 
"We don't have a team as yet. We'll wait until the toss to announce that. But we've got a few options, got a very big squad here to cover all options. At the moment, the wicket looks incredibly dry for a day before the Test match. So it will depend on what sort of combination we want to go in with," he said. 
Harbhajan Singh has termed the current Australian as the weakest ever to play against India.
"This is the weakest Aussie side. There are no Waughs, no Gilchrist, no Hayden or Ponting and McGrath. That was the champion team who dominated the world, won three World Cups," Harbhajan had said at an event earlier this week. 
"This is a namesake Aussie side. Apart from Steve Smith and David Warner, I don't even know any other cricketer. They have four spinners in the side considering they came to play in India and if they play bad, they will lose 4-0," he said.
(With PTI inputs)