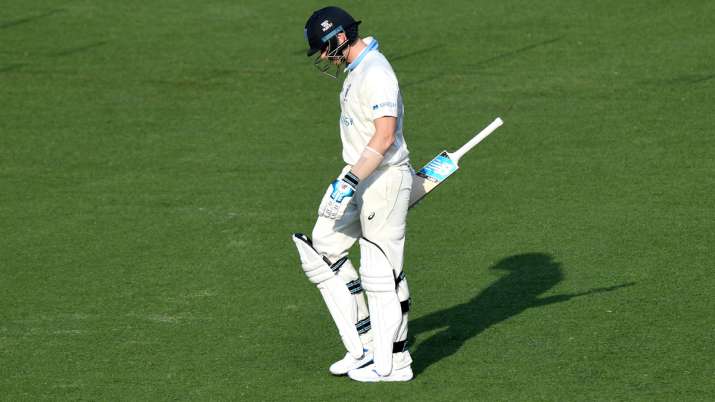 Yes, you read the header right. Steve Smith on Thursday was dismissed for an extraordinary duck just a month after his incredible Ashes 2019 heroics which saw him being compared with the great Sor Don Bradman. Batting for New South Wales in the ongoing Sheffield Sheild tournament, Smith was dismissed off the very fifth ball against Queensland at The Gabba in Brisbane. It was Smith's first duck in first-class cricket in 55 innings and almost three years. He was last dismissed for nought in November 2016. 
David Warner took centre stage when the match began given his poor return to Test cricket from the ball-tampering scandal. However, Daniel Hughes' early dismissal brought Smith to the crease in what was a short stay for the former Australian captain. Queensland's pacer Cameron Gannon delivered a routined outswinger outside the off stump that urged Smith to shimmy down a bit for a drive. But the ball took a thick outside edge to be caught by Joe Burns at second slip. 
Smith headed into the game on the back of an incredible Ashes 2019 series that saw him scoring three tons - including a double century - and only one score under 50. He took a rare two weeks rest before he resuming action at home. 
"I was a little bit sick after that. I've had a good couple of weeks just to lay low. I just got back into things over the past week," he said on Wednesday. "I've had three hits now. That will be enough to be ready to go for this first Shield game."