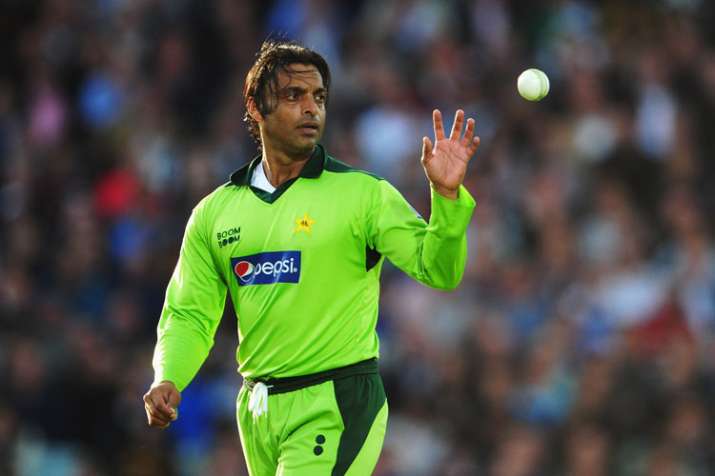 Pakistan fast bowling legend Shoaib Akhtar was a nightmare for batsmen around the world during his hey days. With his express pace and intimidating action, Akhtar had a major role to play in Pakistan's success during his 14-year career.
Akhtar still holds the record for bowling the fastest delivery in the world at 161.3 kmph - against England in 2003 at Newlands.
During his playing years, Akhtar gained a legion of fans who admired him for his fighting attitude and great skills.
Akhtar, who retired from international cricket in 2011, regularly keeps in touch with his fans through social media.
However, a recent post of his attracted some unwanted criticism from few quarters.
Akhtar, who has over 400 international wickets under his name, posted an old pic from his young playing days, asking his fans to spot him.
"Blast from the past, when I played in under 19 with the Pindi boys. Can u spot me?," Akhtar wrote.
Blast from the past, when i played in under 19 with the Pindi boys . Can u spot me?#shoaibkhtar #under19 #pindiboys #Rawalpindiexpress pic.twitter.com/rCvfhIaIQl

— Shoaib Akhtar (@shoaib100mph) May 8, 2018
Through the caption of the image, Akhtar suggested that the image is from his U-19 days. 
While many of the fans did spot him correctly, but a few of them even questioned his age, saying that he, along with, a few of the other players in picture looked older than 19.
Are they u19 really? pic.twitter.com/rihN4a6yyO

— ∂εν (@dnjanghel) May 9, 2018
Bhai some boys look above 45 😜

— Salman Malik (@salmansmalik77) May 9, 2018
None of them looks like U19, Including you.😐

— Assad Aly (@Alyyonline) May 9, 2018
U19??? Some of them looking older...

— Neeraj Tyagi (@nikkietyagi) May 8, 2018