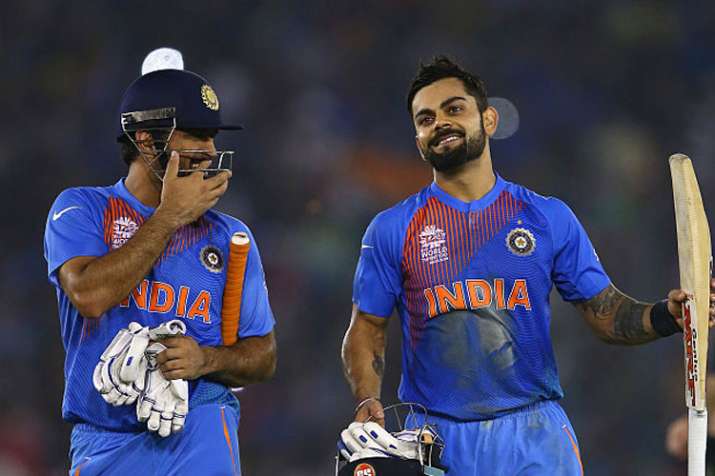 Indian skipper Virat Kohli is right now the force to reckon in world cricket with his exemplary batting but his captaincy skills are often questioned. Former Pakistan captain Shahid Afridi feels that the Indian skipper needs to work on his captaincy and prefers MS Dhoni's leadership to his. 
Recently in an interview with NDTV, Afridi hailed the batsman Kohli as his favourite but ask him to improve his leadership qualities.
Afridi told NDTV, "As a player Virat Kohli is my favourite but he needs to work on his captaincy because for me Dhoni is still the best."
In 2018, Kohli and Co. have not seen the results in their favour in overseas Test series, as thet first lost to South Africa (1-2) in January, then were demolished by England (1-4). However, when it comes to home advantage, the Indian team are brutally dominating against every opposition.
The former Pakistan skipper is currently associated with the T10 league in Dubai as brand Ambassador alongside Virendra Sehwag. 
He also favoured Indian team in the ongoing Australia tour and referred their pitches a lot easier to score. 
"Australian pitches are not the same any more the ball bounces but it is easier to hit runs so India can win if they bat well in Australia," Afridi said.
The Indian team is already currently 1-0 down in three-match T20I series with only one match left in the series owing to the suspended 2nd T20I. 
India were naturally disappointed as they were unable to chase a target which kept on being revised, thrice infact due to rain. 
Australia had scored 137 for seven in 19 overs when the first spell of rain arrived at the Melbourne Cricket Ground.