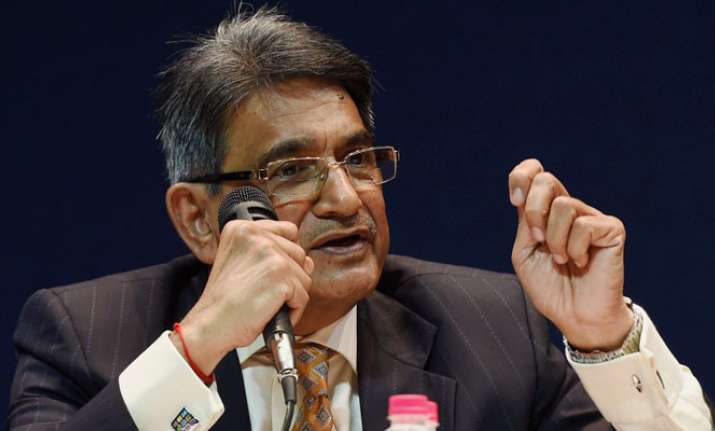 After the Supreme Court barred the BCCI from dispensing funds to its state until they submit to the suggestions by the Lodha panel, the committee's Chairman Justice (Retd) R M Lodha said that the pinnacle court has put in its best efforts to make the cricket board fall in line.
"If the Supreme Court has done something, it must be for the implementation of its judgement on July 18. The court has done what it thought was best for having its order implemented. Let's see to what extent the order is carried out by the BCCI," said Lodha.
Besides freezing the financial transactions between BCCI and its state bodies, the Supreme Court also directed BCCI President Anurag Thakur and secretary Ajay Shirke to give undertaking on affidavit, before the Lodha panel and in apex court by December 3, stating how much time they would need to implement the reforms.
Lodha said the committee remains open to talking to BCCI top-brass including Thakur to talk about the road ahead. "If he (Thakur) comes, we will definitely interact with him. As a matter of fact we had invited him on August 9 but he did not come," he added.
A bench headed by Chief Justice T S Thakur and comprising Justices D Y Chandrachud and L. Nageswara Rao asked Lodha panel to appoint independent auditors to scrutinise all BCCI accounts.
The judgement, which was pronounced by Justice D Y Chandrachud, also directed the Lodha panel to ask the auditors to scrutinise the high-value contracts given by BCCI.
It directed the Lodha panel to fix a ceiling of high-value contracts of BCCI to be scrutinised by the auditors. The bench also asked the panel secretary to send a copy of the apex court order to the ICC chairman Shashank Manohar.
(With PTI inputs)