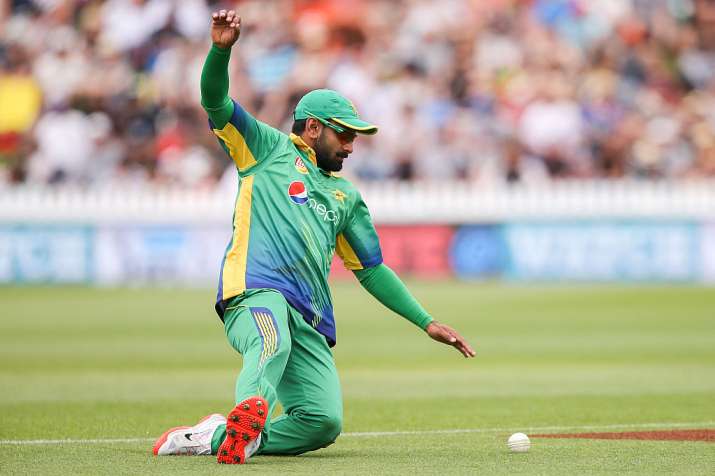 Former skipper Mohammed Hafeez was suspended by the ICC due to an illegal bowling action which has barred the player from International cricket with immediate effect. The ICC announced that an independent body has found Hafeez's bowling action to be illegal. The bowler's majority of deliveries exceeded the 15 degrees level of tolerance which is permitted under the regulations. 
In accordance with Article 11.1 of the ICC Illegal bowling regulations, the Pakistan pacer's international suspension will be recognised and enforced by all National Cricket Federations. However, Hafeez may be able to bowl in domestic cricket events played under the aegis of the Pakistan Cricket Board (PCB) under Article 11.5. 
Hafeez's actions were noticed during the 3rd ODI against Sri Lanka on October 18, which led to the bowler undergoing an independent assessment of his action on November 1 at England's Loughborough University.
The 37-year old can apply for re-assessment unless he modifies his bowling action in accordance with the clause 4.5 of the regulations under suspension. 
It was the third time that Pakistan all-rounder Mohammad Hafeez had been reported for a suspect bowling action in his international career. The bowler's actions were scrutinised and was immediately sent to undergo testing.
Post his first suspension, Hafeez was allowed to resume bowling in April 2015 after an independent reassessment of his tests found his action to be legal. He was suspended for a second time after an independent assessment revealed that he had an illegal bowling action after being reported in the Galle Test against Pakistan in June 2015. 
(With ICC Inputs)