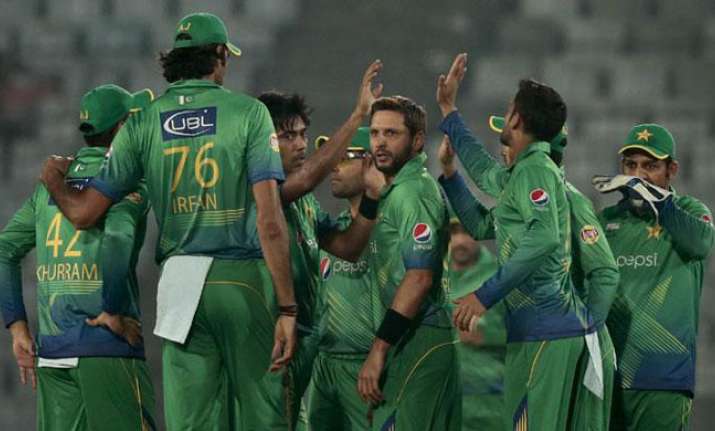 New Delhi: Pakistan may face sanctions from ICC if the country pulls out of the ongoing T20 World cup being played in India.
"If we pull out our team(s) from the World T20, then we will have to pay a penalty to the ICC," Pakistan Cricket Board (PCB) chief Shahryar Khan had said a few days back.
Amid security fears raised by the visiting security team from Pakistan, the International Cricket Council (ICC) on Wednesday moved the March 19 match from the HPCA Stadium in Dharamsala to the Eden Gardens in Kolkata.
"We have conveyed to the PCB that we have done everything we could. If they don't come even now, then we'll be forced to consider legalities. BCCI is fulfilling its obligations as regards to conducting the World T20 successfully," ICC CEO, Dave Richardson, had said while announcing the shift of venue to Kolkata.
However, the Pakistan government maintained that it won't allow its teams to travel until they get a written assurance of security from the Indian government.
The Chairman of the Pakistan Cricket Board Shaharyar Khan told PTI that a detailed report has been sent to the Interior Ministry on the security assurances received from the ICC and the BCCI.
"We have also informed the ministry about assurances coming from the Bengal Chief Minister who is keen to see Pakistan play in Kolkata," he said.
Shaharyar expects the ministry to take a final decision in a few hours as they have also been briefed about the security situation and arrangements for the Pakistan team by the Pakistan High Commissioner in New Delhi.
He said the assurances given by Indian Home Minister Rajnath Singh that Pakistan would be given full security and the World T20 would be held smoothly, are positive developments.
The ministry yesterday said it would not send the team to India until the Indian government gave out a written assurance for providing complete security to the Pakistan team to deal with Pakistan specific threats in India.