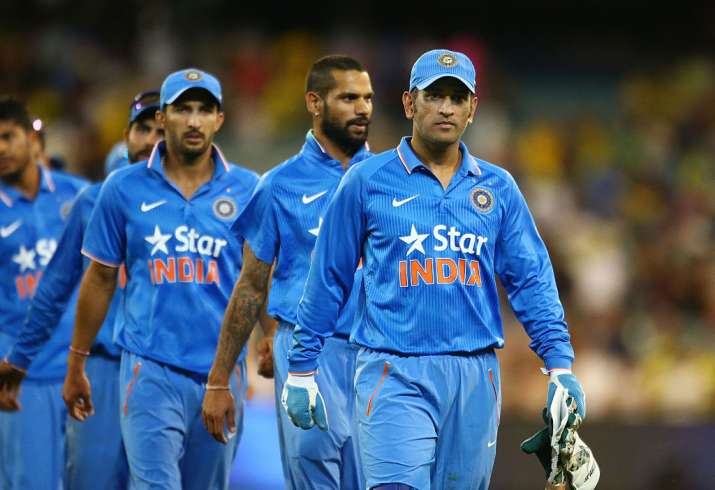 Mahendra Singh Dhoni has opened up on why he decided to step down as the Indian cricket team's captain and the reason is quite understandable. The 37-year old stepped down as captain in January 2017 and since then, it was Virat Kohli who was anointed as Dhoni's heir. 
The Ranchi born wicket-keeper batsman led India to glory in all the major tournaments such as the ICC World T20 (2007), ICC World Cup (2011) and the ICC Champions Trophy (2013), the only captain to do so. 
Coming to the sole reason as to why did one of India's most successful captain step down, was because Dhoni felt it was the right call, keeping in mind the 2019 World Cup. 
"I resigned from captaincy because I wanted the new captain to get enough time for preparing a team before the 2019 World Cup. Selecting a strong team without giving the new captain appropriate time isn't possible. I believe that I left the captaincy at the right time," Dhoni said at an event in Ranchi, his home town, before leaving for Dubai to take part in the Asia Cup. (According to ICC)
The World Cup winner announced his sudden retirement from Test cricket and stepped down as Test captain back in December 2014 during the tour of Australia, however, he was still an invaluable asset to the team. 
Dhoni played 199 ODIs as captain, the third highest as skipper after Ricky Ponting, Stephen Fleming. 
Known for his calm on-field demeanour, he was made Team India captain before the inaugural ICC World T20, succeeding Rahul Dravid. He eventually went to lead India to win the tournament, establishing his name in the shortest format of the game right away.
Coming to the current Team India situation, the Virat Kohli led team lost the five-match Test series against England 4-1 and the players and management have been facing a severe backlash from former cricketers and fans. India had also lost the ODI series 1-2 during the tour of England.
The former Team India captain has his say on the matter, defending the players and reminding all the India are still the No.1 Test team in the rankings.
"The Indian team missed out on playing practice matches before the series, which is why the batsmen are finding it difficult to adjust," he said, adding that an away series loss shouldn't take away from the team's achievements. "This is a part of the game. We shouldn't forget that India is currently No. 1 in the rankings."
Dhoni will be seen in action in the upcoming 2018 Asia Cup which will be held in UAE. With captain Kohli being rested from the tournament, Rohit Sharma will lead the side. India will play their first match against Hong Kong on September 18 and on the very next day itself (19), the Men in Blue will take on arch-rivals Pakistan at the same venue.