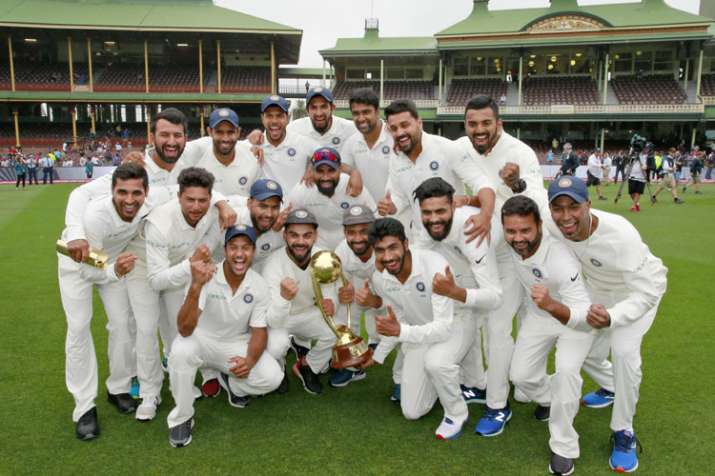 Former Australia batsman heaped praise on Virat Kohli and his men after their historic Test series win Down Under on Monday.
With the fourth Test washed out, India won the four-match series 2-1 and scripted history by winning a Test series in Australia for the first time in 71 years.
And Hussey feels more than anything else, it is down to the mentality of the players that mattered this time around.
"I think it's been their mentality. I've seen a lot of teams come to Australia shores and hope they play well. But India have come here and they were expected to play well in these conditions. Yes Australia is in a bit of turmoil and transition with a few players out of the team.
"But they have come here with an attitude of confidence, they want to be aggressive, they wanted to take the game on and that's under Virat Kohli's leadership which I think has been superb throughout the series. They played in a great spirit but they have played real confident cricket.
"It's not easy for a sub-continental team to come to Australia, adapt to the conditions and play so well. You can just tell how much it meant to them," Hussey said on air after the match.
The 43-year-old also singled out Cheteshwar Pujara for his 521 runs in the series that helped India combat the Aussie pacers and wear them out according to the home skipper Tim Paine.
"If I have to pick on player I'd say Pujara. The way he batted throughout this series was just incredible. He batted so much time and he's such an important player in that Indian team because everyone else all the attacking players can bat around him.
"He was just a rock throughout this series. But credit must also go to Bumrah. I thought he was absolutely superb throughout this series too," Hussey added.
With the maiden series win in Australia, India have now won a Test series everywhere around the world barring South Africa.