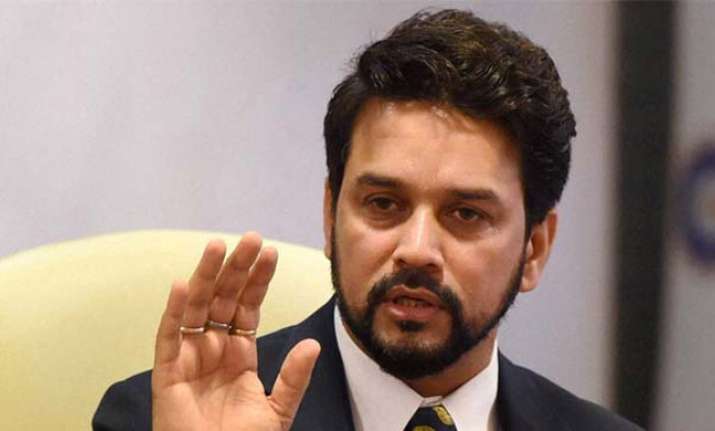 The fate of Board of Cricket Control of India and its office bearers could be decided today as the Supreme Court is likely to pass a verdict over the recommendations of Lodha Committee that seeks to replace the cricket body's top brass by an an independent administrator.
Apart from the larger issue of the reconstitution of the board of the BCCI, Board's president Anurag Thakur, who had perjury charges levelled against him, could also know his fate at the hearing.
Thakur was hauled up by a the three judges bench led by CJI TS Thakur for allegedly lying about seeking a letter from the International Cricket Council to assert that one of the Lodha panel recommendations on cricket reforms amounted to governmental interference.
The BCCI president, Anurag Thakur, and secretary, Ajay Shirke, have maintainted the majority of the state units are opposed to the key changes spelt out by the panel like one man, one post, one state, one vote and a 70-year age restriction for holding office.
Justice RM Lodha panel has put forward the name of former union home secretary GK Pillai, along with the likes of former India all-rounder Mohinder Amarnath and former Comptroller and Auditor General (CAG) Vinod Rai to oversee the BCCI administration, as it wants the current office-bearers to be removed for not implementing its recommendations in full.
Earlier in December, the Court dismissed the BCCI's plea seeking a review of its July 18 verdict directing it to implement the recommendations of Justice R M Lodha panel on massive structural reforms in the cricket body.