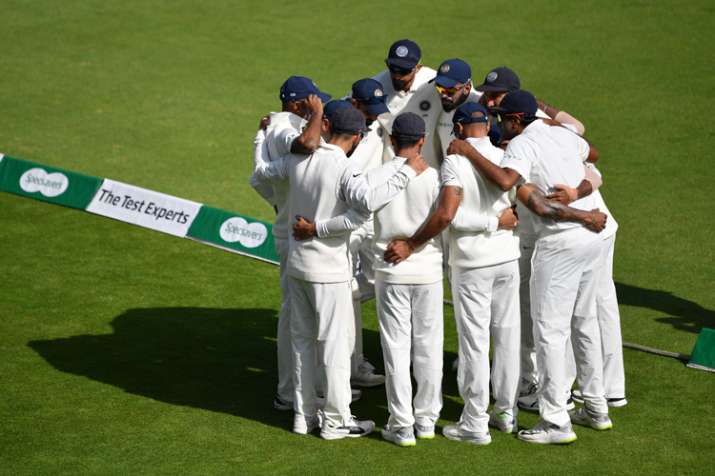 The Indian Test team has created a unique bit of history by fielding 45 different teams in as many successive matches. No other team in the history of Test cricket has fielded a different team so many times in a row. However, the trend came to a halt today when Virat Kohli and Co. took the field against England in the 4th Test at Southampton. For the first time under Kohli's captaincy, India fielded an unchanged XI from the last Test. It should be noted that out of the 45 different teams, Kohli alone has been at the helm for as many as 38 of them.
Interestingly, the last time India named an unchanged XI was also in Southampton on their last tour to England in 2014.
When asked about his team at the toss in Southampton, the Indian captain said: "We have an unchanged XI. First time in a long time. Rightly so as well. Don't think we need to change looking at the conditions. We have all bases covered. Ashwin is ready to go as well. He was 70% in the last game. Him fit and ready is a boost for us with so many left-handers in their side."
Kohli had dropped hints of halting his chop-and-change policy at the press conference on the eve of the 4th Test itself when he said: "Everyone is fit to start tomorrow. Ashwin has recovered nicely. He had a good practice session yesterday. He is good to go."
He had also defended the policy by asserting that it's not always a matter of choice as sometimes teams are forced to change on account of injury to the players. 
"It has not always been the case of (making random) changes. There have been injuries as well, which have not been taking into consideration. It has been a mix of both. Seeing the way things are right now we don't feel we need to change anything," said Kohli.
India are currently trailing 1-2 in the five match series and they would be looking to even the score in Southampton. Though history is against the visitors at the moment as there has been only one instance in the history of cricket of a team coming back from 0-2 to win the series and that team was led by Don Bradman before the 2nd World War.
(With PTI Inputs)