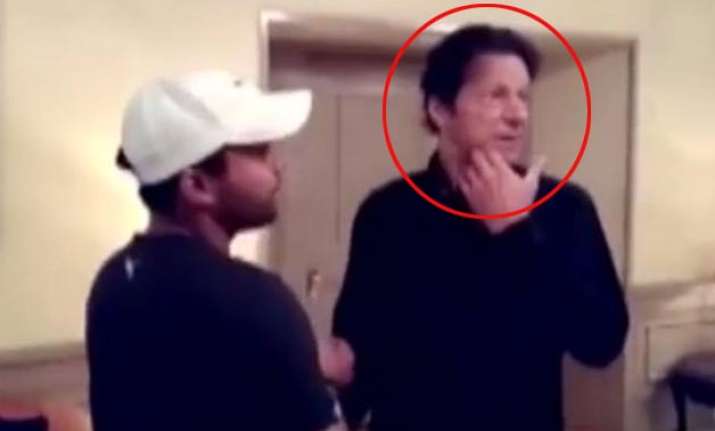 New Delhi: In a video which is going viral on social media, Pakistan veteran cricketer Imran Khan is seen giving advice on 'batting order' to batsman Umar Akmal.
The footage shows Imran asking Akmal to come up in the batting order in the T20 World Cup match against India on March 19. Also, Akmal is seen requesting Imran to intervene in the matter.
The cricketer-turned politician met the Pakistani team before the match as he was officially invited to watch the encounter at Eden Gardens, Kolkata.
While Team India went on to win the match against the arch-rivals, the Pakistani team is facing heavy criticism in the country.
Now, with this video going viral, troubles for Shahid Afridi and his team are surely going to rise.