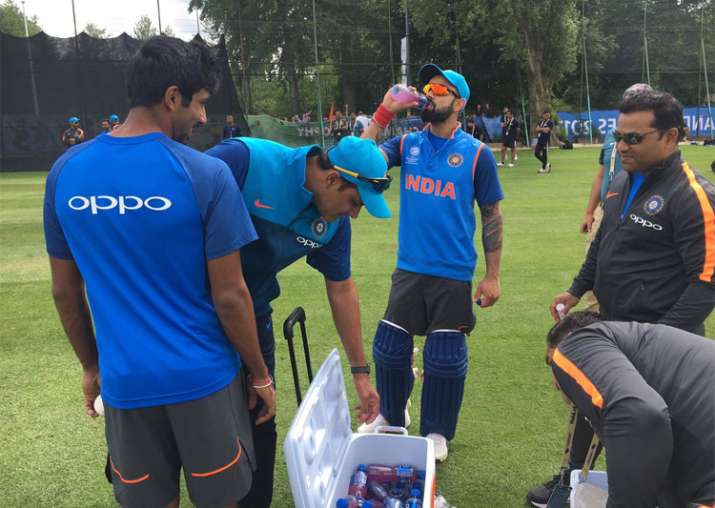 India vs Pakistan, ICC Champions Trophy 2017: Security has been tightened up for the much-anticipated ICC Champions Trophy 2017 clash between arch-rivals India and Pakistan in the wake of a series of terror attacks which killed six people and injured more than 30 others in London on Saturday.
This is the third terror attack in the UK since March. On 22 May, 22 people were killed and 116 injured in a suicide bombing at Manchester Arena. On 22 March, six people died, including the attacker, and at least 50 people were injured in an attack near the Houses of Parliament.
According to the latest reports coming in from Birmingham, where the Indian team is stationed ahead of its match against Pakistan later in the day, security arrangements have bee beefed up despite the venue being more than 200 km away from the sight of incident.
India will play Pakistan at the Edgbaston Cricket Ground in Birmingham. The match is scheduled to start from 3 pm IST.
India TV sources present in Birmingham said Team India's hotel in Birmingham is under lockdown to prevent any untoward incident.
Meanwhile, some sections of the Indian media is also reporting that the Birmingham Police allerted the cricket board of both the countries and asked them not to panic.
"Several BCCI and PCB officials were told last night about a potential terrorist attack in Edgbaston," media reports said quoting a source close to BCCI. 
"There is nothing to worry about but since the intelligence units don't want to take any risk after the Manchester attack last month, they have told the officials from both teams to not talk to the media about it because it may create panic. They don't want to take any risk, however."
The BCCI had raised an alarm folowing the bomb attack in Manchester, prompting the International Cricket Council (ICC) to release a statement assuring them of the security arrangements.
"Our thoughts are with everyone affected by the horrific attack in Manchester. The ICC and ECB place safety and security at the ICC Champions Trophy and ICC Women's World Cup this summer as the highest priority We operate on advice from our Tournament Security Directorate – in conjunction with the ECB and relevant authorities – to ensure that we have a robust safety and security plan for both tournaments. We will continue to work with authorities over the coming hours and days and review our security in line with the threat levels.
"The security situation has been very much front and centre of our preparations and we constantly review our procedures to guarantee they are as effective as possible to keep everyone safe.  We do not disclose our security details as a matter of policy," the ICC had said.
Live Cricket Updates on India vs Pakistan ICC Champions Trophy 2017