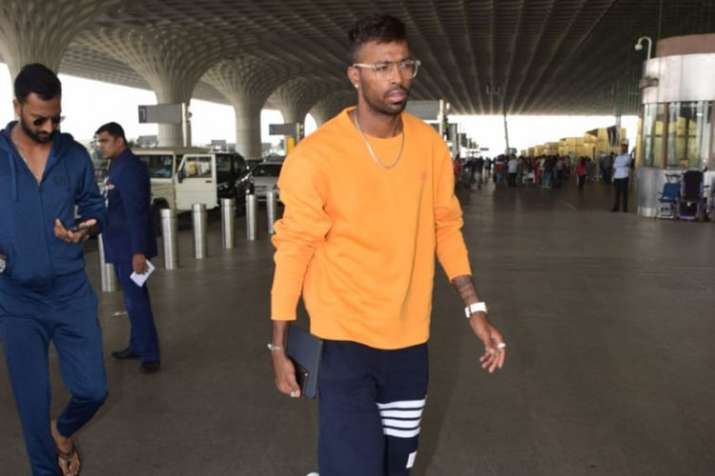 Hardik Pandya was spotted with his brother Krunal outside the Mumbai's Chhatrapati Shivaji International Airport on Saturday.
This is the first time the all-rounder has made a public appearance after being asked to return home from Australia for his remarks on Karan Johar's chat show Koffee with Karan.
Hardik along with KL Rahul have been suspended pending an inquiry for their comments regarding women in the chat show and were sent home from Australia after an outrage on social media.
The Board of Control for Cricket in India (BCCI) is divided regarding the treatment of the duo and how to punish them. While some want an early resolution to this whole issue, some want a proper investigation to be carried out.
BCCI acting President CK Khanna on Saturday urged the Committee of Administrators (CoA) to lift the suspension on Hardik Pandya and K L Rahul for their much-criticised sexist remarks and refused to convene a Special General Meeting on the matter.
"They made a mistake, and they have already been suspended and called back from the series against Australia. They have also submitted an unconditional apology," Khanna write in a letter to the Committee of Administrators (CoA) running the BCCI.
"I suggest that pending inquiry we reinstate both the cricketers into the Indian squad immediately and allow them to join the team in New Zealand at the earliest," he added.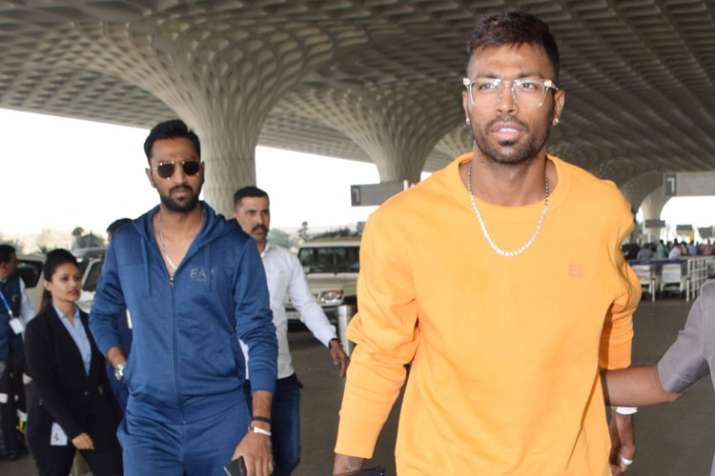 However, he felt that calling the SGM to appoint an ombudsman to investigate the two players' conduct, as demanded by Board officials, wouldn't be right as the Supreme Court is due to take up the issue next week.
BCCI Treasurer Anirudh Chaudhry wrote to Khanna requesting for an early SGM, so that board members can take a call on the appointment of ombudsman.
"As per constitution of the BCCI, an ombudsman can be appointed at the Annual General Meeting (AGM). And moreover the matter (appointment of ombudsman) is already sub-judice," Khanna replied to Chaudhry.
Earlier, Hardik's father had said that he has refused to leave the house or take phone calls after the whole fiasco.
"He watched the match (India vs Australia 2nd ODI). Ever since he has returned from Australia, he has not stepped out of the house. He is also not taking any calls... he is just taking rest," Hardik's father was quoted as saying by Mid-Day.
The Surat-born player didn't even celebrate the Makar Sankranti festival, which is considered a famous occasion in Gujarat for flying kites. 
"It's a festival...a public holiday in Gujarat, but Hardik did not fly any kites. He loves flying kites but his busy cricketing schedule never allowed him to be at home during this festival over the last few years. This time, he had a chance to fly kites, but because of the adverse situation, there was no mood to celebrate the festival," his father added.