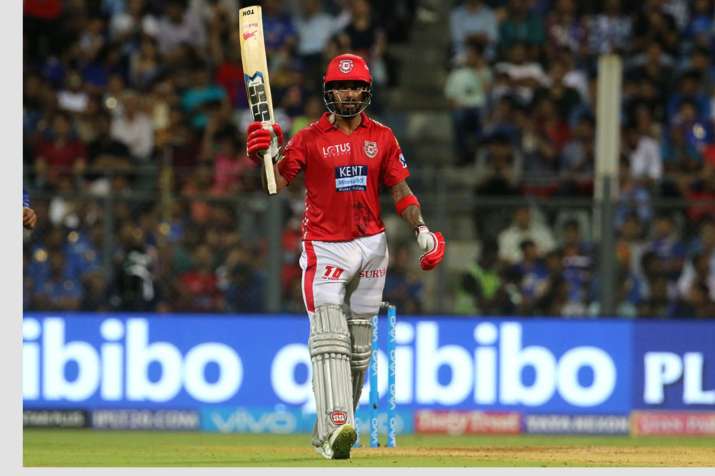 The Indian Premier League is the biggest and perfect platform for any player to grab the eyeballs of the national team selectors. Every season, the Indian team got a new star from the IPL. The lucrative league is also the right platform for every player who is eyeing for a comeback in the national team as it is a big tournament where you play with and against some of the most extraordinary players in the world. 
The IPL 2018 is in news for finding some serious young talents like Prithvi Shaw, Shubhman Gill, Shivam Mavi, Abhishek Sharma. On the other hand, some senior players have also redeemed themselves this year by playing exceptionally well and making a case for themselves for the national team reckoning.
Here's the list of Indian players who have redeemed themselves and have been playing consistently good cricket in IPL 2018.  
5. Suryakumar Yadav
Suryakumar Yadav is completely enjoying his new role of an opener for Mumbai Indians in IPL 2018. The Maharashtra-born batsman was part of the Kolkata Knight Riders in the previous season of IPL , where he played as middle-order batsman and got less opportunities to face maximum balls, but the MI management has redeemed his career by experimenting him as an opener. The risk paid off well for the Mumbai team as Yadav has scored 500 runs in 13 matches this year and is the leading run-scorer for the defending Champions. He has to continue his form in MI's next match against Delhi Daredevils as it is a do-or-die match for the place in Qualifiers.
4. Rishabh Pant
Left-handed wicketkeeper-batsman Rishabh Pant has proved that he is one of the most destructive batsmen in world cricket right now. The only good thing for Delhi Daredevils in this year's IPL has been Rishabh Pant. He has been very consistent this year and has scored 582 runs till now. The 20-year-old batsman might be upset by not getting a place in the national team for the tour of England as if any youngster is ready for the national call up right now then it is Pant for sure. He smashed every bowler who has come in his way whether it is death bowling specialist Bhuvneshwar Kumar or natural swing bowler Tim Southee. He could be the perfect Mahendra Singh Dhoni replacement in future for India.
3. Umesh Yadav
The most improved bowler in this year's IPL is Umesh Yadav for sure. He has been bowling consistently well for the Royal Challengers Bangalore. He has got control over his line and length and instantly become a go-to bowler for Virat Kohli. He has picked up 17 wickets till now and is a serious contender of the Purple cap. He will be very lethal on fast-paced English pitches when India tour England in July. Umesh has been a part of the Indian team from past two years, but due to his inconsistency, other fast bowlers Bhuvneshwar Kumar and Jasprit Bumrah are mostly prefered over him in the Playing XI. However, the new Umesh Xpress is improved and accurate this time and could be a lethal weapon for India in the England tour.
2. Ambati Rayudu
Chennai Super Kings opener Ambati Rayudu is playing the best cricket of his life in his new franchise which has shown a lot of confidence in him by promoting him to the opening spot with Shane Watson, where he is playing freely in the PowerPlay. Rayudu is one of the key reasons behind CSK's phenomenal run in the comeback season of IPL. Till now, Rayudu has scored 535 runs in just 12 innings which includes one century. His strike-rate has been an impressive 152.85 this year. He has also been included in the Indian squad for England's tour replacing an out-of-form Ajinkya Rahane. Rayudu's main aim should be to get a place in India's 2019 World Cup squad and for that he has to continue his good run because right now India have a lot of middle-order batsmen like Shreyas Iyer, Manish Pandey, Rishabh Pant who are in contention.
1. KL Rahul
The right-hand batsman has been the 'One Man Army' for the Kings XI Punjab team this year. After a string of low scores for India, Rahul has finally got his mojo back in this year's IPL and he is in destructive mood this year. He has been playing outstanding this year and has scored 652 runs with an astonishing average of 59.27. He has outshone every batsman this year and got selected for the tour of England as a reward. This will be a right opportunity for him to get his place reserved in the team for next year's World Cup. Rahul is one of the most technically gifted batsmen in the world and is truly a delight to watch. Rohit Sharma's below average performance in IPL 2018 might help Rahul to get his place in the Playing XI for England tour.