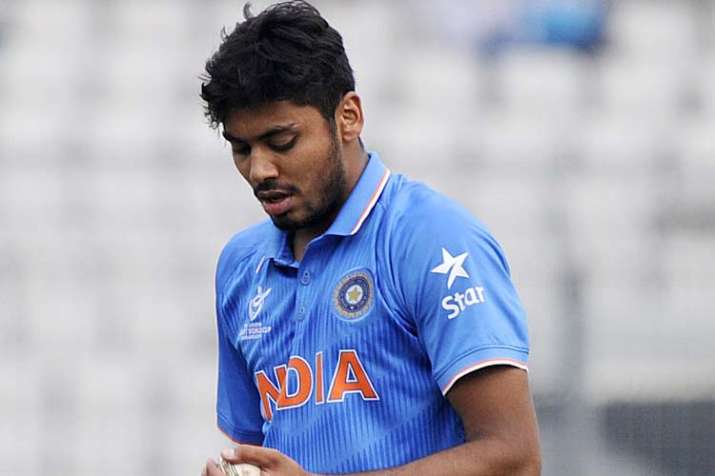 Avesh Khan impressed everyone with his raw pace and bounce in 2018 when he played six games for Delhi Capitals in the Indian Premier League. But, 2019 has been different. He only got to play one game and went wicketless but the 22-year-old learnt a lot and he feels that will help him going forward.
Hailing from Indore, Avesh relies a lot on his pace and tall figure and during his time with Delhi this season, he got to learn from someone similar, who starred for them in their campaign -- Kagiso Rabada.
Rabada, who left for the South Africa camp after picking up a minor injury, played 12 games for DC this season and ended as the second highest wicket-taker in IPL 2019 with 25 scalps to his name.
But, the 22-year-old from Indore feels the need to learn the nuances of bowling in the shortest format of the game. Instead, his aim was to learn how to be a better bowler in the longest format.
"I learnt a lot from Rabada. I didn't speak much to him about T20s but Test cricket. Like how he prepares for Tests and what he thinks because the main aim is to play Test cricket. 
"I asked him how to bowl in Tests, pitch it up and swing the ball and how to set the batsman up. I asked him all and he helped me a lot. Also, the yorkers and he advised me to put in the effort all the time and always bowl to get a wicket," Avesh said in an exclusive interview to indiatvnews.com.
To him, playing red-ball cricket is the biggest challenge and that is what he likes more.
"Red-ball cricket you want to take wickets but in white-ball cricket, you want to save runs and bowl dots. So, the aim is to always get wickets and therefore, I like it more as well," the right-arm pacer said.
Avesh is also a part of the bowling pool which is travelling with the Indian squad to bowl in the nets in England for the 2019 World Cup but he is not thinking much about in terms of making an impact.
"Not thinking much about that. I'm preparing for the West Indies A trip, where I have been selected. Following that, India will tour them and I will try to do well there and show that I can play Tests and ODIs for India."
"I just want to go there and take the experience as there will be all top-class players like Virat Kohli, Rohit Sharma and Mahi bhai [MS Dhoni]. We get to learn because if we bowl bad, they will hit me. So, we will understand a lot and learn from it."
"Therefore, I will aim to practice hard and get confidence from it."
Having already played under India's current bowling Bharat Arun and India A coach Rahul Dravid, he also spoke about how the duo helped him in becoming a better bowler.
"I played under Bharat Arun and he backs you always and advice you to do things and it is really helpful. Rahul Dravid talks from a batsman's perspective and talks more on a mental level," Avesh said.