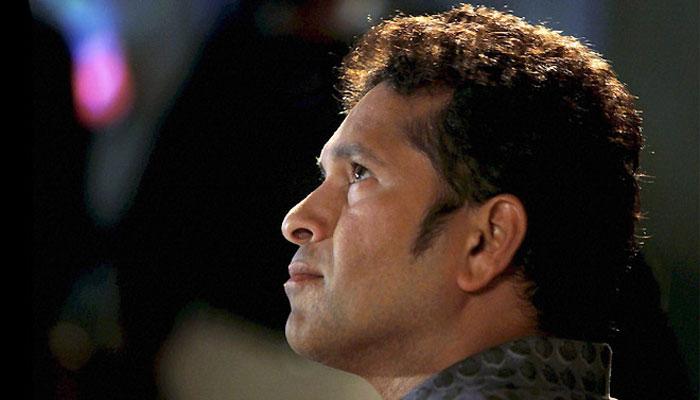 New Delhi: Reports of cricketing icon Sachin Tendulkar meeting Defence minister Manohar Parrikar to lobby for a friend who was stuck in a dispute with a Defence Research & Development Organisation institute in the picturesque town of Mussoorie in Uttarakhand shook several of his fans. While Sachin has gone on to deny any economic interest in the Landour resort owned by his friend and business ally Sanjay Narang, he did admit his meeting with Parrikar.
Things could soon go south for Sachin. The matter has now reached the CBI and the CVC with the complaint filed with the probe agencies claims it could be bigger than the Adarsh scam. 
In his complaint to the Central Bureau of Investigation and the Central Vigilance Commission, the DRDO estate officer for its Landour, Mussoorie, establishment has claimed that the entire issue of illegal constructions in Landour (a charge Sachin Tendulkar's business ally Sanjay Narang's property in Landour is facing as well) might turn out to be bigger than the Adarsh Housing Society scam. 
According to a report in The Economic Times, the DRDO official, in his complaint to the CBI, has said that several illegal guesthouses and hotels have been constructed the cantonment area that has led to "encroachment of DRDO roads", "destruction of green cover of the hills" and a "security threat to the lab". 
"There is a sense of systematic and deep-rooted corruption in the Cantonment to allow multibillion investments by big players in hospitality industry with covert protection for flourishing their business," the complaint read. 
While the complaint points to blatant disregard to rules and regulations, a specific mention of Narang could make things particularly embarrassing for the cricketing legend. 
 
"Mr Sanjay Narang also constructed a big mansion (Dahlia Bank) behind ITM (Institute of Technical Management) violating Works of Defence Act. There is a serious fraud and corruption happening here, I wonder it may prove bigger than 'Adarsh Housing Scam'," the complaint further read.    
Meanwhile, Tendulkar accepted that he and his friend Sanjay, who owns several properties in Landour, had met Defence Minister Manohar Parrikar regarding a dispute over a mountain resort.
Tendulkar, via his spokesperson, confirmed the meeting with Defence Minister but denied any 'economic interest'.
"Sachin Tendulkar has no present business relationship with Sanjay Narang nor any economic interest in Landour cantonment", said Tendulkar's spox.
"Sachin attended a meeting following which a formal written representation was submitted to Ministry of Defence on a pending dispute regarding some development undertaken in Landour by Mr. Narang," the spokesperson added. 
On the other hand, Narang told The Economic Times on Tuesday, "There is no illegality in any of our properties. There is absolutely nothing illegal about the development work undertaken by me in Landour. I have restored and repaired old buildings within the guidelines and byelaws of the Cantonment.
 
The property - Dahlia Bank in the Landour cantonment – came under the scanner of Defence Research and Development Organisation (DRDO) for allegedly breaching the 50-foot, no construction zone besides the Institute of Technology Management, an establishment by DRDO.
On the allegations by ITM that construction was carried out in a 50-metre zone around its campus without due approval, Narang said this was a false allegation by DRDO and that he had an RTI (Right to Information) response that said the premise was further away.
 
The institute, on the other hand, claims that Narang, who owns several properties in and around the area, was only given permission to build a tennis court in the zone but he went on to construct full-fledged buildings.