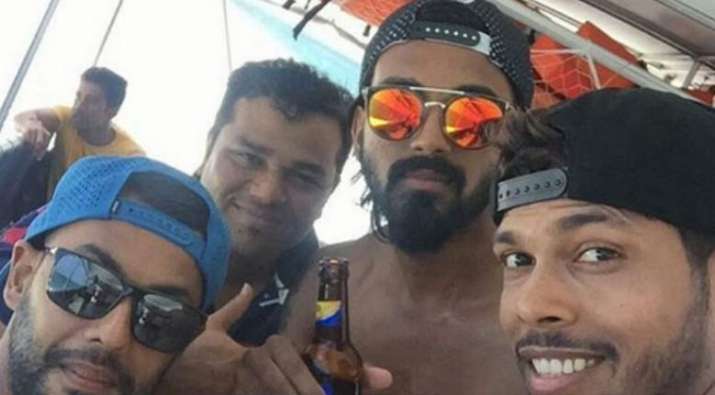 Saint Nevis (West Indies): The Indian Cricket team players, who are touring West Indies, are under scanner after posting a photograph with a beer pint on social media.
A photograph in which Lokesh Rahul and two other players Umesh Yadav and Stuart Binny could be seen with a beer pint, went viral on the social media. The picture also had a member from the management team.
BCCI's reaction on the photograph
The BCCI, who is looking firm at the players for setting 'bad example', asked the manager to send a message about the tour.
"Some of the BCCI officials aren't happy with players posting such images on social media. There has been no written communication, but the manager has been asked to send a message to the players to ensure that nothing that could set a bad example should be posted online," a BCCI official was quoted as saying by The Hindu.
Another official told to media, "Many kids blindly follow the star cricketers' actions on and off the field, so our boys have got to always keep that in mind. They should always consider the sense and sensitivities of Indian cricket fans,"
Though KL Rahul has immediately deleted his post from social media after BCCI's stern warning.
Indian cricket team chills in West Indies
The Caribbean fever could be felt by just watching the pictures of the team India with their newly appointed head coach Anil Kumble. 
Team India is boosting themselves for the long and hectic 4 match test series against West Indies. Before coming for the tour, the head coach also arranged the drumming session for team India. 
For some chilling up, team India played drums with support staff and had a gala time where they danced together. 
Kumble, who is known for his strictness and rules, set specific guidelines for the team India to be followed but apart from the rules he is also giving them the freedom to express themselves both on and off the field.