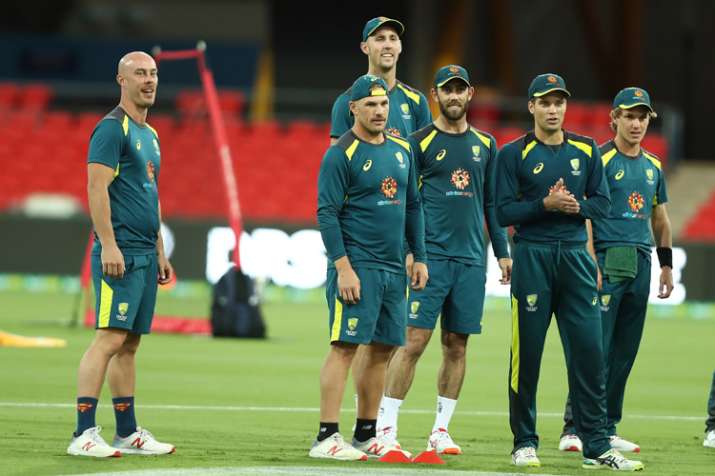 Team India captain is aware that Australia are a depleted side without their key players in Steve Smith and David Warner but he insisted that they are not taking them lightly in their own backyard.
Speaking at the pre-match press conference ahead of the first T20I against Australia in Brisbane, Kohli said that the Aussies are still a very good side despite the absence of Smith and Warner.
"There is no denying the quality they have in their side. To be honest they still have world-class cricketers and missing out on two of their best batsman is not an ideal thing for any team. But they still have people especially in the limited-overs game, who can do damage at any given time and you can't obviously underestimate any side. We have come here to compete against Australia, the whole team and we definitely won't take anything for granted here regardless for any type of situation that is present," Kohli said.
Our focus is to play good quality cricket and win games of cricket as far as we are concerned. And we haven't played Australia after what has happened, so, we can't really say what the atmosphere is going to be on the ground like. So, we just want to focus on quality cricket," he added.
Much of the build up to the series has been regarding the battles on the pitch. With Australia looking to form a 'good' image of themselves under new coach Justin Langer and Test captain Tim Paine and India led by the fiery Kohli, much of the hype has been around how much tempers will flare.
There'll be no shortage of passion when Australia and India go head-to-head starting tomorrow night in Brisbane! #AUSvIND @alintaenergy pic.twitter.com/VVnK9sV0oz

— cricket.com.au (@cricketcomau) November 20, 2018
Adding to that, the absence of their mega-stars and middle-order woes, Australia are being looked at as a 'vulnerable' side and it is believed that this is India's best chance to rewrite history and win their first Test series in Australia.
The 30-year-old however, feels that all this is in the past now and on a given day, anyone can make a difference and win a game of cricket for his team.
"It is something we all saw and it is something in the past now. I don't want to speak of that again and again. The vulnerability factor as I said depends on how the team plays on a particular day. I've always believed that as much as you have so much experience at this level, still, newcomers can come and make an impact as long as they believe they can. So, when you step on to the field, everyone has an equal opportunity of upsetting any opposition and having their day with the ball, bat or on the field and the Australian team is more than capable of doing that," said the Team India captain.
"Despite losing their key batsmen, Australia still have quality people to win games of cricket and we definitely will be have to be at our absolute best to beat Australia in Australia," he added.
Leading up to the series, Kohli said that he and his team won't engage in verbal altercations on its own and he in particular, doesn't feel necessary to do it now. The statement was received differently by different people.
And when he was asked again about 'aggression', he said that his side has never started anything on its own and they will continue to follow the tradition.
"Aggression depends on what is the situation on the field. If the opposition is aggressive towards you, you counter that. We have never been the team that has started something but we draw our line of self-respect and abide by that. We believe in our abilities and when he see someone is crossing that line, we stand up to it."
"But agression also means that how possessive you are regarding the matter internally and how much effort you are putting in to get the wicket. It shows in the body language on the field, on the bowlers when they are bowling. Batsmen can also have aggression in their body language without saying or doing anything. For me, aggression is to win every ball for my team," Kohli said.
He went on to add that aggression also depends on person to person and for him it is to win the match at any cost and give his 120 per cent for the side.
"Aggression has different meaning for everyone but for me, it is winning the match at all costs and giving 120 per cent on every ball be it on the field, cheering from the stands or I am batting. For me that is aggression," Kohli signed off.