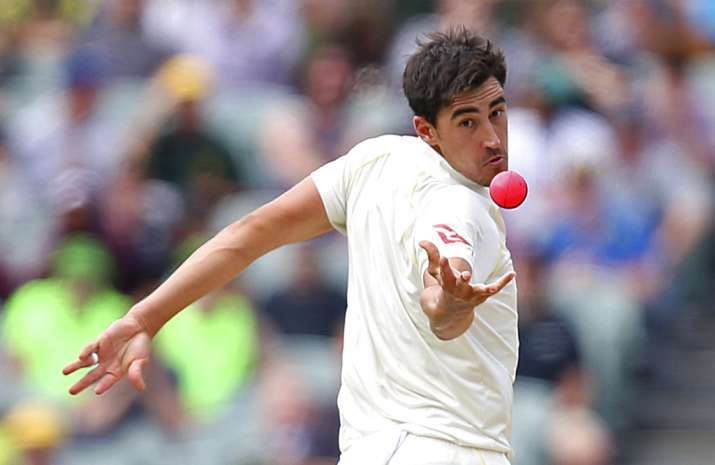 Australian pacer Mitchell Starc has been ruled out of the fourth Test of the Ashes series in Melbourne due to a bruised heel. Jackson Bird, the Tasmanian fast bowler will replace Starc in the team to mark his first match this year.
Starc, 27, returned home on crutches after bowling with a bruised heel on day four and five of the WACA Test, which Australia went on to win by an innings and 41 runs to take an unassailable 3-0 lead in the Ashes series.
"There's always a risk. Going by the scan it was a good result, the bone and the plantar fascia is all good there, it's just a deep bruise of the fat pad," said Starc, as media reports suggest.
He added, "It's never nice missing a game, but if we pushed through it there was always a chance that it could've gotten worse, something like Pat Cummins had six or seven years ago and he was out for four or five months. Things come into it when you play through injuries, but that's not the case this week. When you're bowling with nine times your bodyweight going through your front foot it can be a bit sore bowling every ball."
The left-arm bowler had performed his menacing best in the recent times, having grabbed 19 wickets in three matches to become the top wicket-taker in the ongoing Ashes series.
Australia will play the fourth Ashes Test against England from December 26 at the Melbourne Cricket Ground (MCG).
(With ANI Inputs)