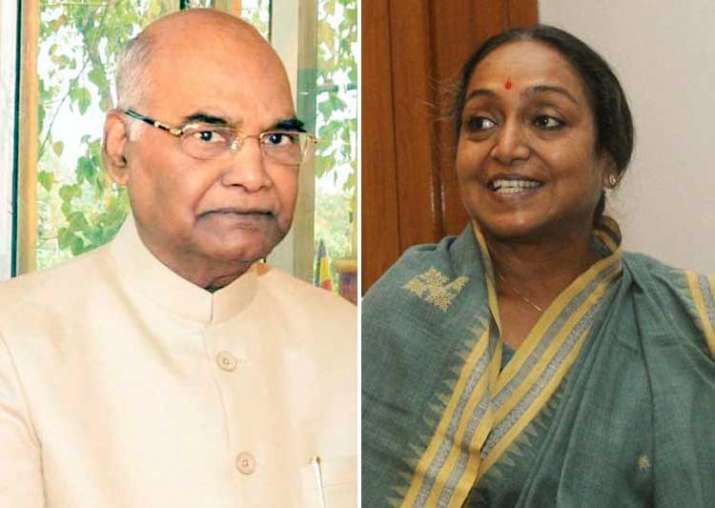 The counting for the July 17 presidential election is currently underway and political equations suggest that NDA candidate Ram Nath Kovind is all set to score an easy win over the Opposition candidate Meira Kumar. The counting began at 11 AM and the final results would be declared by 5 PM this evening. A total of 4,896 voters -- 4,120 MLAs and 776 elected MPs -- were eligible to cast their ballot and the presidential election witnessed 99.41 percent voting.Thirty-two polling stations, including the one in Parliament house and one each in 29 state assemblies and two union territories with assemblies , were set up all across the country. (LIVE UPDATES)
The counting process began at 11 AM with the opening of the ballot box of Parliament in the presence of representatives of the two candidates and the observers of the Election Commission. After that, the ballot boxes received from states would be counted on alphabetical basis. 
There would be a total of eight rounds of counting and the votes would be counted on four separate tables.
Lok Sabha Secretary General Anoop Mishra, who is the Returning Officer for the presidential election, will issue the certificate to the winning candidate.
The electoral arithmetic clearly favours Ram Nath Kovind as opposition parties like JD(U), BJP, BJD, TRS, YSR Congress, different factions of AIADMK had also extended their support to the NDA candidate.