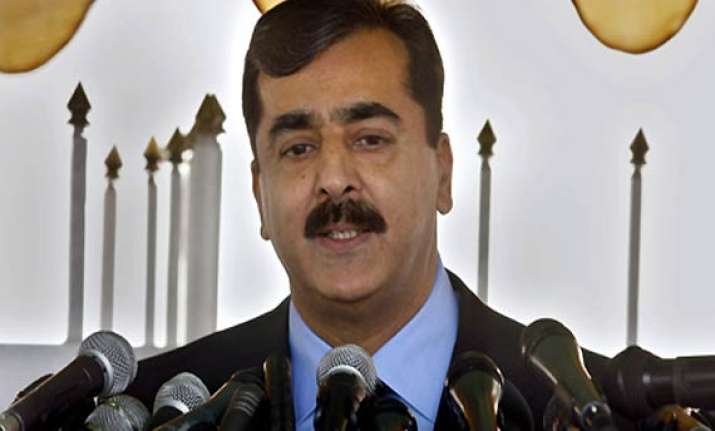 Islamabad, Dec 12: Asif Ali Zardari, who is undergoing treatment in Dubai for heart complications, would need two weeks of rest before returning home, Pakistan Premier Yousuf Raza Gilani has said, dismissing rumours about a "quiet coup" and the President's offer to resign.

Gilani also insisted that 56-year-old Zardari had not suffered a stroke and said the President's condition was improving rapidly.

Medical tests of Zardari were clear, but he would need two weeks' rest before returning home, Gilani told BBC in an interview last evening.

Gilani further denied that the President had written a letter of resignation, as claimed by a source in Dubai. 

"Why should he write (a letter of resignation)?" asked Gilani. He has the backing and support of the entire Parliament."

Dismissing speculation about a "quiet coup", the Premier said: "Rumours are rumours". 

Zardari's abrupt departure for Dubai last week and contradictory statements from government officials about his health led to speculation that the unpopular President might resign due to growing pressure on him from the powerful military.

The President has been at the centre of a storm since Pakistani-American businessman Mansoor Ijaz made public a secret memorandum sent to the US military that sought American help to stave off a possible military takeover in May.

Gilani denied rumours that Zardari had suffered a stroke and that the army was trying to push him out of office.