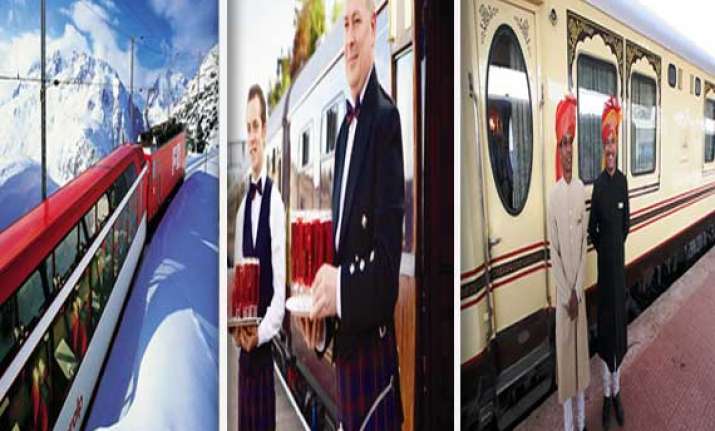 New Delhi: Luxury knows no bounds in these magnificent trains that take you on an unforgettable trip across some of the world's most beautiful locales.
These spectacular trains promise the most exciting journeys, through rocky mountains, forests, deserts to snowcapped landscapes.
Luxury trains provide unforgettably and incredibly deluxe "home away from home" experience.  
The journeys generally offer full board accommodation in splendid carriages as you cruise through wild scenery.
So, are you ready to travel in train luxury? Here are the world's top ten luxury trains: