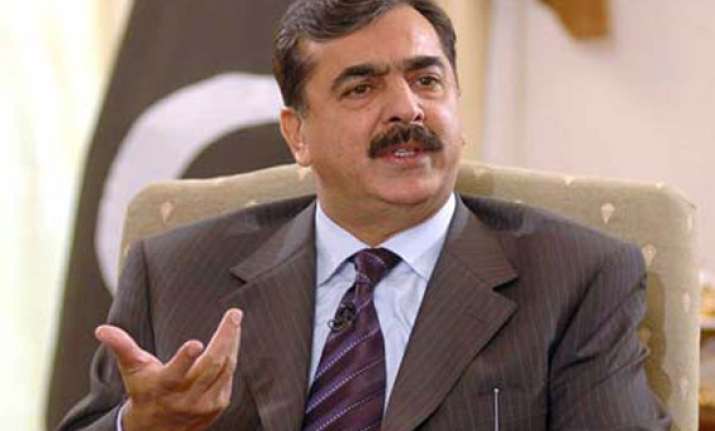 Islamabad, Feb 3 : Pakistan's embattled Prime Minister Yousuf Raza Gilani told the parliament on Thursday  that he would appear before the Supreme Court that has summoned him next week to frame contempt charges for refusing to revive graft cases against President Asif Ali Zardari.  

"I want to assure you that I appeared when the (apex) court summoned me earlier and I will appear again if they say so. If we do not respect institutions, then who will?" Gilani said as members of the treasury benches in the National Assembly, or lower house of parliament, thumped their desks. 

Earlier in the day, the Supreme Court summoned Gilani to appear in person on February 13 for the framing of contempt of court charges against him for failing to act on orders to reopen cases of alleged money laundering against Zardari in Switzerland.

If Gilani is convicted of contempt, he could face a prison term of six months and be disqualified from holding public office for five years.

Gilani's lawyer Aitzaz Ahsan, one of Pakistan's leading legal minds, said the premier had the right to appeal today's order and could continue in his post even if he is convicted.  Responding to points raised by the opposition in parliament, Gilani said all state institutions should work while remaining within their constitutional limits. 

"Everybody should follow the Constitution of Pakistan.  And if all institutions do their work while remaining within the limits of the Constitution of 1973, then there will no criticism of any sort," he said.

The premier further said that "all institutions are answerable to parliament and because of this, we are ready to do whatever parliament wants".

Gilani had personally appeared before a seven-judge bench when it first took up the contempt case against him on January 19.

He was conciliatory in his first appearance in an attempt to defuse a tense standoff between his government and the judiciary.

The Supreme Court has been pressuring the government to reopen cases of alleged money laundering against Zardari in Switzerland after it struck down the National Reconciliation Ordinance, a graft amnesty passed by former President Pervez Musharraf, in December 2009.

The government has refused to act on the court's orders, arguing that the President enjoys immunity from prosecution within Pakistan and abroad.