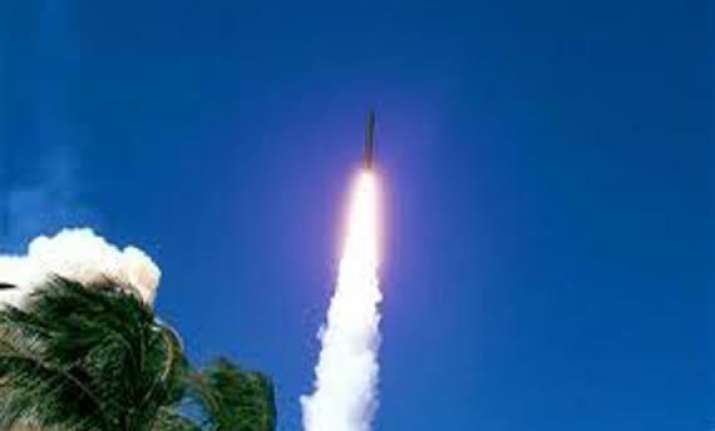 Washington :  The US military said Friday it has successfully intercepted a medium-range ballistic missile target during a missile defense test over the Pacific Ocean.
The target was launched from the Pacific Missile Range Facility on Kauai, Hawaii, and flew northwest toward a broad ocean area of the Pacific, at approximately 1.33 a.m. EDT (0533 GMT) Friday, reported Xinhua citing the Pentagon in a statement.
This test exercised the latest version of the second-generation Aegis BMD Weapon System, capable of engaging longer range and more sophisticated ballistic missiles, it said.
Aegis BMD is the naval component of the US Ballistic Missile Defense System. The test is the 28th successful intercept in 34 flight test attempts for the Aegis BMD program since flight testing began in 2002.
Across all Ballistic Missile Defense System programmes, this is the 64th successful hit-to-kill intercept in 80 flight test attempts since 2001.