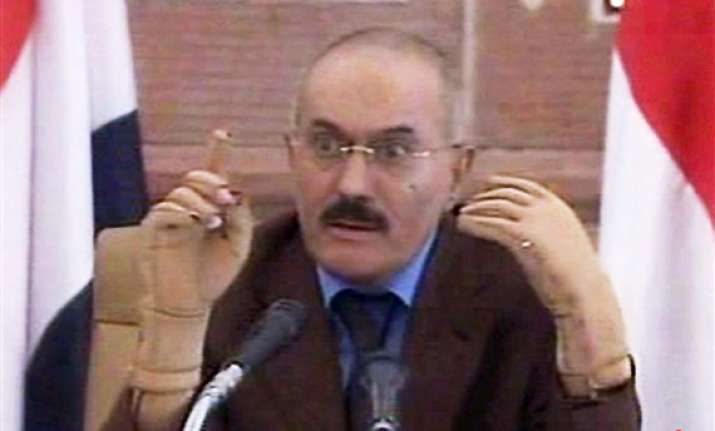 United Nations, Oct 22: The powerful UN Security Council today called on Yemen's embattled president Ali Abdullah Saleh to quit as it demanded he immediately end attacks by security forces on peaceful protesters seeking political reforms in the country.

In an unanimous resolution, the 15-member UN Security Council including India, called on Saleh to step down and transfer power to his deputy as it condemned human rights violations by security forces.

The resolution, which comes days after Libyan strongman Muammar Gaddafi was killed, stresses that Gulf Cooperation Council's initiative should be implemented that calls for the president to transfer power to his vice-president followed by the formation of an interim government, a new constitution and elections.

This is "essential for an inclusive, orderly and Yemeni-led process of political transition." Condemning human rights violations and the excessive use of force by the Yemeni authorities against peaceful protesters in the country's eight-month uprising, the Security Council said all sides should quickly implement a regional plan for an orderly transition of power.

"Now is the time for government and opposition leaders to live up to their responsibilities and reach an agreement. The resolution is clear in this regard. It calls for action without further delay."

The Council urged all opposition groups to "commit to playing a full and constructive part in the agreement and implementation" of the initiative and refrain from violence and the use of force to achieve political aims.

It called for all those responsible for violence and human rights abuses to be held accountable.